French family drama Couscous arrives on Blu-ray and DVD this March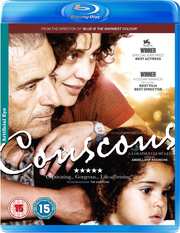 Artificial Eye
have announced the release of a drama that will get foodies salivating at the wonders on screen. Out on Blu-ray and DVD this coming 17th March is French family drama
Couscous
.
Also known as
The Secret of the Grain
and
La Graine et le Mulet
, this is directed by Abdellatif Kechiche and stars Habib Boufares, Hafsia Herzi and Farida Benkhetache.
With a runtime of 151 minutes and a 15 certificate, extras will include a trailer and interview with the director, whilst the recommended retail price will be £15.99 for the standard definition release and £19.99 for the HD.
Synopsis and trailer follow...
This tells the story of Slimane, a sixty-something North African immigrant who has just been laid off after a lifetime's toil at a shipyard in the French Mediterranean port of Sète.
Against considerable odds, Slimane determines to realise his long-held dream of opening a couscous restaurant, but to do so must rally the support of his extended family including his ex-wife, children, mistress and her hot-headed daughter. Eventually the make-or-break opening night arrives and the scene is set for a dramatic and nail-bitingly tense finalé.
Featuring some of the most mouthwatering scenes of food and feasting ever committed to celluloid, this superbly performed, intimate and vividly realised film is an engrossing tale of hope, cultural identity and familial rivalries.