BBC Worldwide in March part four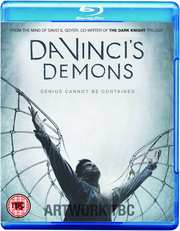 Following on from
last week's look
at various releases coming out in March courtesy of
BBC Worldwide
, all of which arrive on the 31st.
Da Vinci's Demons: Series 1
is out on both DVD and Blu-ray, carrying a recommended retail price of £25.52 and £30.63 respectively
.
The secret history of Leonardo da Vinci's tantalizing life is a portrait of a young man tortured by a gift of superhuman genius. He is a heretic intent on exposing the lies of religion. An insurgent seeking to subvert an elitist society. A bastard son who yearns for legitimacy with his father. He finds himself in the midst of a storm that has been brewing for centuries.
A conflict between truth and lies, religion and reason, past and future. His aspirations are used against him by the opposing forces of the time-luring him into a game of seduction where those who despise his intellect need him most. Leonardo must take up the fight against foes who use history to suppress the truth. A hero armed only with genius, Da Vinci stands alone against the darkness within, and the darkness without. Facing an uncertain future, his quest for knowledge nearly becomes his undoing as he explores the fringes of his own sanity.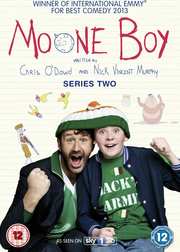 Also out is the return of comedy
Moone Boy: Series 2
, written by and starring Chris O'Dowd. The RRP for this one will be £20.42 whilst a box set containing both series will also be available priced at £30.63.
Sean Murphy is the imaginary friend to hapless 12-year-old, Martin Moone. Moone Boy is a hilariously funny and warm comedy based on Chris O' Dowd's life growing up in 1980s Ireland, laced with contemporary music and beautiful animation.
And finally, again priced at £20.42, is
Stella: Series 3
starring Ruth Jones. Once again a box set containing this and all previous series will also be available, this time priced at £38.80.
After her love life rollercoaster ride of series 2, Stella has renounced men and embarked on a new nursing career. With all her children and grandchildren plus a dog now living at home, Stella's house is bursting at the seams - just as she likes it! But an encounter with a new neighbour rocks the already chaotic boat, in more ways than one.