Anime Review Roundup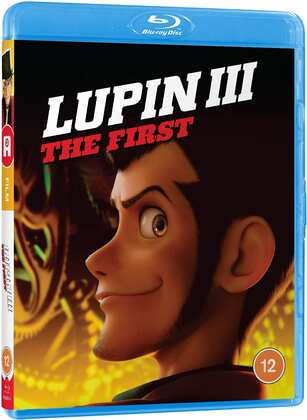 Lupin III is a long running franchise in Japan, and across the world when I come to think about it, but with
Lupin III: The First
, the franchise breaks new ground. This is the much-loved character's debut in a 3D CGI feature film. If you're currently shuddering, reminded of all the times that anime has tried CGI and failed, rest assured that this is one time that they get it right, with the new character designs just as effective and as charming as the original 2D versions. The story is an engaging adventure caper, very much in the Indiana Jones mode, with the theft of a diary leading to a mysterious treasure in South America; and the Nazis are the bad guys.
This Week I Have Been Mostly Rewatching...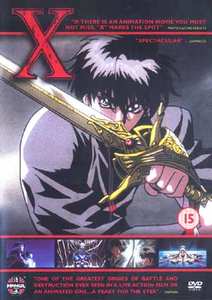 X: The Movie. This film tells a story which was subsequently retold in a 25 episode series. It's like that time that David Lynch squeezed all of Dune into one movie (the new movie actually tells half the story in its runtime). You should therefore expect that meaningless things like character and narrative fall by the wayside in X: The Movie. It's a story about fate and destiny from the CLAMP collective. The fate of the world is at stake, with a battle between the seven Dragons of Earth, and seven Dragons of Heaven, people with supernatural abilities to determine the result. It all hinges on one individual, Kamui, prophesied to choose one side or the other. But there's more to the prophecy... there's more than one Kamui.
With the highlights package that is X: The Movie, it feels like it all boils down to "the world really wants the main character to suffer" and little more. Otherwise, it's hard to know what's going on or to even care. Where this film excels is in terms of the visual spectacle. It's a beautifully animated piece, very atmospheric and utterly stylish.
If you click on the review
, you'll see that my opinion of the film has mellowed over the years, especially as I have the X TV Series to supplement its narrative and character shortcomings. Manga Entertainment released the DVD way back in 2002, but apparently there are a few new copies still in circulation. The disc only gets a letterbox transfer of a very old source, little better than VHS, and it very much deserves an HD presentation. As far as I can see, it's only had a German Blu-ray release in the West.
All the Anime released Lupin III: The First on DVD, on Blu-ray and Limited Edition Blu-ray on September 20th.