Anime Review Roundup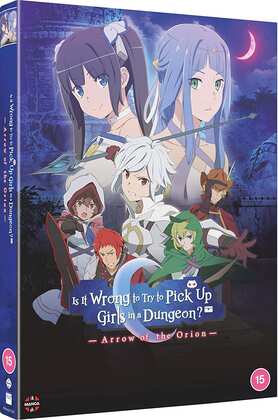 It's not the easiest title to type, but
Is It Wrong To Try To Pick Up Girls In A Dungeon? -Arrow Of The Orion-
is certainly easy to watch. It's another adventure with Bell Cranel and Hestia, the perky goddess he's devoted to. Only in this movie there's another goddess named Artemis demanding his attention. This time the adventure lies outside the dungeons, and the familiar characters do battle with an ancient menace. Arrow of the Orion is a pretty much by the numbers spin-off feature film from the anime series, but that doesn't make it any less enjoyable. In fact it's a delightful waste of time.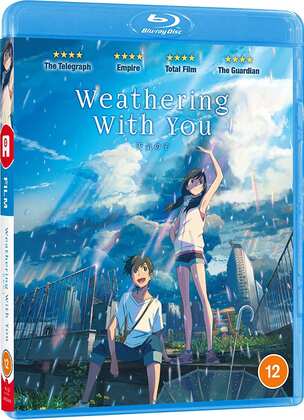 The second film of the week is far more than just a waste of time though.
Weathering With You
is the latest film from auteur Makoto Shinkai, and it exceeds everything we've seen from him so far, including the fan favourite Your Name. A boy and a girl meet in a city where it never stops raining, except the girl has the ability to call forth the sun in a specific location. It's the gem of a money making scheme, and a business idea is formed. But it turns out that there are unexpected consequences. Makoto Shinkai is always telling tales of young romance, but he takes a different approach to it in Weathering With You, while the animation is truly sublime.
This Week I Have Been Mostly Rewatching...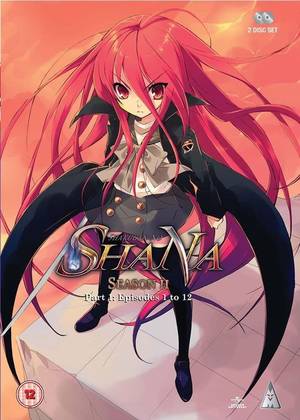 Shakugan no Shana Season 2. Shakugan no Shana is a fan favourite show for many reasons; one being it features a classic Rie Kugimiya tsundere character in the eponymous Shana. It's an elaborate fantasy tale where two worlds collide. The world of the Flame Hazes and the Crimson Denizens is one of constant battles over the life essences of man, taking place in frozen pockets of time. When a school boy named Yuji falls victim to one of these battles, his life essence devoured, the Flame Haze known as Shana recreates a limited version of him from energy so that his disappearance from this world won't be abrupt. But this recreation somehow assimilates a mystical treasure which stops him from fading, instead gives him substantial power. Now Yuji and Shana team up to fight the Crimson Denizens, while keeping the world from finding out about all this.
The first season was a nice entry into this world, although you had to put up with a lot of mythnobabble and similar jargon. Season 2 on the other hand is mostly all jargon. This is a series created specifically for the fans that probably have the manga and the light novels on their shelves, and have experienced the story before they ever watch the animated version of it. Shakugan no Shana Season 2 is where my eyes start to glaze over and my enjoyment of the show drains away.
Here's my review of Part 1
, although apparently I appreciated it a lot more then. MVM released the show in 2 parts in the UK on DVD in 2013, and subsequently they released a complete series collection. And it is still available today. The US has seen the show released on Blu-ray although locked to Region A. It's telling that MVM haven't yet bothered with the third season, or upgraded the release to Blu-ray as they did with Fate/Stay Night or Familiar of Zero.
Manga Entertainment released Is It Wrong To Try To Pick Up Girls In A Dungeon? -Arrow Of The Orion- on Blu-ray and on DVD on September 7th. All the Anime are releasing Weathering With You on September 28th. There is a standard single disc DVD, a standard single disc Blu-ray, a collector's edition steelbook with the DVD, Blu-ray and Soundtrack CD, and there is the Deluxe Edition (2nd Run) which has the film on 4k UHD, Blu-ray and with a bonus Blu-ray along with physical extras. This is an Anime Limited exclusive release. The earlier Deluxe Edition also had the soundtrack CD, but sold out on pre-order pretty much as soon as the listing went up.