Anime Review Roundup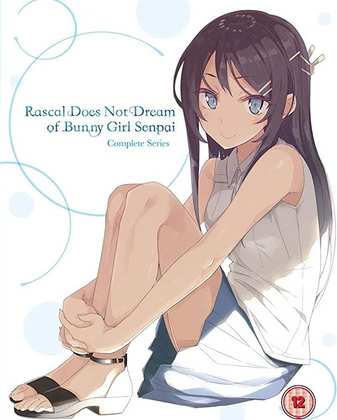 It may be a day late, but the Anime Review Roundup is still here.
Rascal Does Not Dream of Bunny Girl Senpai
was the first review last week, and with a title like that, you can bet that I was going to pay attention. It turns out to be a really interesting and well-made show, one of those harem mysteries in the vein of Kanon and Clannad, but with more of a scientific bent to them. The Rascal of the title helps a bunch of girls with some strange symptoms related to adolescent stress, and he manages to fall in love in the process. Click on the review to read more.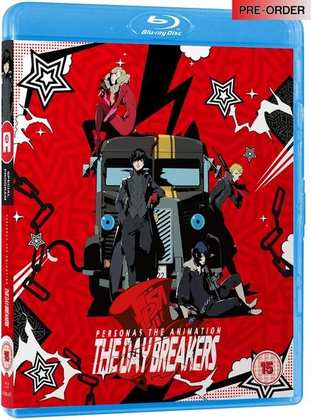 It was then the turn of
Persona5 The Animation: The Daybreakers
. I'll freely admit that I'm not the biggest Persona fan, but having seen the Persona 4 series and the Persona 3 movies, it's clear that if you like the franchise, then Persona5 will live up to your expectations. The issue is that it's a single, solitary episode on a Blu-ray disc. It's not the most efficient use of disc space, and a single 25 minute adventure may not satisfy. There is a Persona5 series to come though.
This Week I Have Been Mostly Rewatching...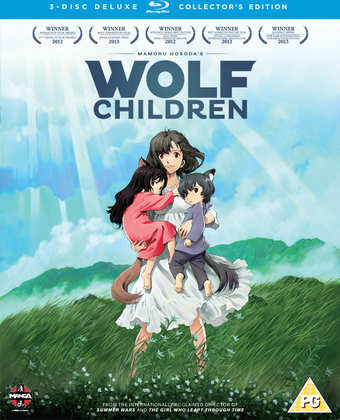 Wolf Children. Mamoru Hosoda is a bit of an oddity for me as a director. In terms of quality, and enjoyment, I find that his films have been progressively diminishing in impact, but in real terms, that means he has gone from spectacular to merely brilliant. His most recent film, Mirai was an entertaining and well-presented family movie, but it's not a patch upon the first film of his I saw, The Girl Who Leapt Through Time. Wolf Children is smack dab in the middle of his filmography, and I find that it's a film that embraces both halves of his career to date. A tale of a woman who falls in love with a wolf-man, and winds up raising her two children as a single mother out in the country has that quirky originality that The Girl Who Leapt Through Time and Summer Wars had, but with its focus on children and coming of age, it's playing to the same, mainstream audiences that Mirai and The Boy and the Beast catered for.
Manga Entertainment released Wolf Children on Blu-ray and on DVD in 2013.
Here's my review of the Blu-ray
. It subsequently got a re-release as part of the Hosoda Collection in 2017, and both releases are still available today.
MVM will release Rascal Does Not Dream of Bunny Girl Senpai on Collector's Edition Blu-ray on May 18th. There will be a standard edition Blu-ray on July 27th. All the Anime released Persona5 The Animation - The Daybreakers on Blu-ray yesterday.