Anime Review Roundup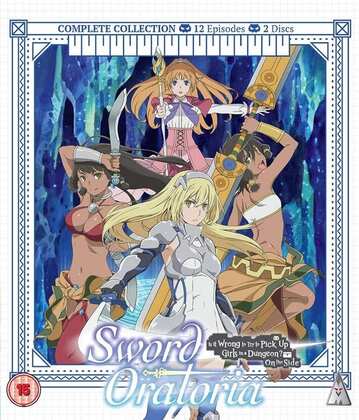 In 2015, it seemed the world fell for the charms of the boob ribbon, when Is It Wrong To Try To Pick Up Girls In A Dungeon? was first broadcast. Everyone that is except for me, as I didn't quite get what made the show so special, taking it as just another RPG inspired fantasy adventure. It was when MVM brought
Sword Oratoria: Is It Wrong To Try To Pick Up Girls In A Dungeon? On The Side
to the UK that I sat up and took notice. This is actually a side story that takes place at the same time as the main series, as seen through the eyes of one of the ancillary characters, carrying the series in the spin-off. For my second time around with the show, I upgraded the DVD to Blu-ray. See why it's an essential double-dip by clicking on the review.
This Week I Have Been Mostly Rewatching...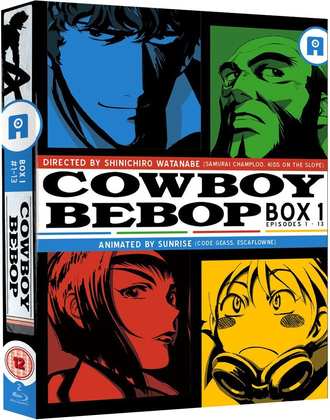 Cowboy Bebop. So here I am, about to wax lyrical about one of the best anime series ever made, as I take the opportunity to work my way through the franchise again, all 26 episodes and the movie. And the most recent episode I watched was Brain Scratch, 4 episodes from the end. It's a truism that nothing is perfect, and in a flawless series, for me Brain Scratch is the flaw, the episode where the creators took their eye off the ball and kicked it over the crossbar. It's the death cult story with the electronic hypnosis, and it has never failed to put me to sleep. Brain Scratch aside, Cowboy Bebop doesn't need me to sell its charms, the brilliant sci-fi following a group of bounty hunters as they work their way around the solar system, trying to earn enough money to keep their stomachs full. Shinichiro Watanabe directs, and Yoko Kanno provides an impeccable soundtrack to a sci-fi anthology that runs the gamut of emotions and genres from comedy to horror, from drama to thriller. And then the movie comes and ups it all a level.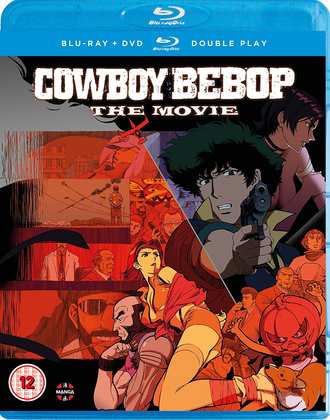 Cowboy Bebop has seen many releases in the UK and the West, from Bandai Entertainment to Funimation in the US, from Beez to Anime Limited in the UK. Right now, the Blu-ray will be what you want, and while Anime Limited released the show in two Collector's Editions in 2013, it's since seen a complete series release on BD and DVD, and the Ultimate Edition in a vinyl flight-case, and you can still buy it today.
Here's my review of the Part 1 Collector's Edition
. The movie was originally released here on DVD by Sony, but Manga Entertainment released it on Blu-ray in 2017.
Here's Stuart McLean's review
. I couldn't wait, and imported the Umbrella Entertainment Blu-ray from Australia a year before.
MVM released Sword Oratoria: Is It Wrong To Try To Pick Up Girls In A Dungeon? On The Side on Blu-ray and DVD in 2018.