Anime Review Roundup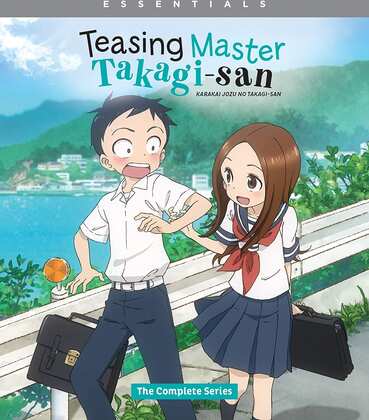 Yesterday was a bank holiday, typically an excuse for a long weekend. I'd say that was why I'm posting the Anime Review Roundup a day late, but the honest truth is that I forgot to post an anime review last week. A last minute, bank holiday review of
Teasing Master Takagi-san
means that you're getting the Roundup today. I dipped into my own collection this week to take a look at this delightful, slice of life romantic comedy set in middle school. The protagonists are of that age, where girls tease the boys that they like, but boys aren't quite mature enough to read between the lines, and take the teasing at face value. Teasing Master Takagi-san is a warm, gentle comedy that has achieved a great deal of success. Just last week, a third season, and a feature film were announced to be in production. But in the West, the show has hit the Netflix bottleneck, with only this first season to be released on home video to date.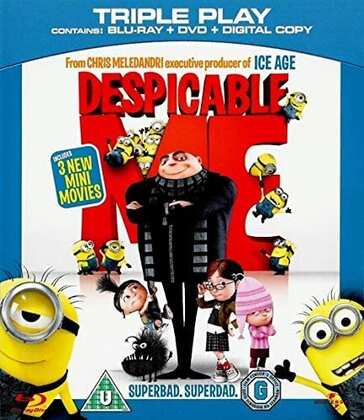 I also took in a little Hollywood animation, a genre that I've fallen out of lockstep with ever since it went 3D CG exclusively.
Despicable Me
was one of those films that unleashed a spin-off that grew larger than the film itself, with the Minions. A criminal mastermind has these comical minions aiding him in committing the most extravagant crimes, and he falls into competition with a rival to steal the biggest thing possible. And to make his supreme plan a success, he has to adopt three orphans. Despicable Me is predictably clichéd and schmaltzy, but more importantly, it's a heap of fun.
This Week I Have Been Mostly Rewatching...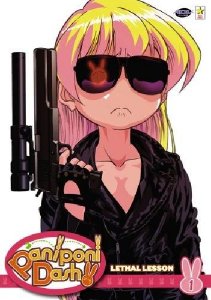 Paniponi Dash. There are comedies that make me laugh, and then there are comedies that I appreciate, and Paniponi Dash is one of the latter. It's a wacky, surreal, sketch based comedy, notable at this point for its director, Akiyuki Simbo, who would later on go on to direct Puella Magi Madoka Magica and the Monogatari franchise. Paniponi Dash is way goofier than all that, following an 11-year-old MIT graduate teaching high school students in Japan. It's full of verbal comedy, plenty of in-jokes and sight gags, and a cast of eclectic and quirky characters. It's as if you took the director's earlier work, Negima!?, and stripped the plot out, leaving just the comedy. But for me, this is a comedy that is less to laugh at, and more to stroke my chinbeard at.
Paniponi Dash was released in the UK in six volumes by ADV, way back in 2008. You'll want the ADV discs, although you'll have to go looking second hand at this point. That will be for the extra features, most notably the Vid-notes feature, which explain most of the in-jokes and references. I imported the ADV Region 1 release from the US, the same discs but in NTSC format.
Here's my review of Volume 1
. Realistically the only way to get the show new now is from Funimation, who rescued the license and re-released the show, albeit stripped of all the cool extras. Right now it's available on their budget S.A.V.E. label.
The Essentials release of Teasing Master Takagi-san was released on Blu-ray by Funimation in 2020. Despicable Me was released on Blu-ray and DVD by Universal in 2011.