Anime Review Roundup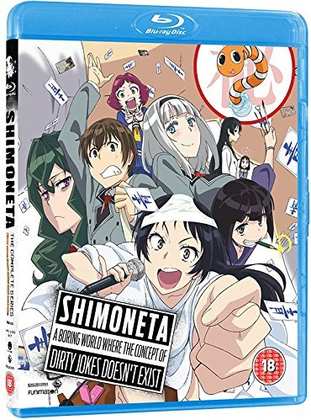 Just one new anime review for you last week, the unwieldy title,
Shimoneta: A Boring World Where the Concept of Dirty Jokes Doesn't Exist
. If you have a fondness for the works of Go Nagai, creator of Kekko Kamen and Cutey Honey, then you're going to love Shimoneta, a show with a fair bit in common with Kekko Kamen in particular. In that show it was a masked but naked heroine battling the forces of perversion. In Shimoneta, a couple of perverted terrorists try to overturn a society that has taken Puritanism to extremes. It's an allegory on extremist authoritarianism of any form, and a paean for freedom of speech, but it's also delightfully saucy, ribald and perverted, and it's hilarious too. Click on the review to read more.
This Week I've Been Mostly Rewatching...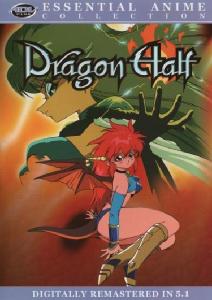 Dragon Half. Speaking of comedies, I revisited this OVA this week. There once was a time when we had plenty of standalone OVAs to enjoy, when animators got their bursts of creativity out in half an hour or an hour of animation, leaving viewers entertained and wanting more. There was the aforementioned Kekko Kamen, shows like Twin Signal, and Gestalt, all revelling in daft, absurdist, and fast paced comedy, and Dragon Half is one of the finest of the genre. Once upon a time, an evil king ordered his bravest slayer to go slay him a dragon, except the slayer wound up falling in love with and marrying the dragon. Now their daughter Mink is all grown up, and she's fallen for the charms of a popular idol named Dick Saucer. Only Dick is also a slayer, and not liable to fall for a dragon half. The king is still around, and wants revenge on his traitorous former knight, as well as now wanting to marry Mink's mother. Then Mink hears tell of a potion that can turn a person human, and she decides to get it so that Dick Saucer can fall in love with her. Frankly the story doesn't make a whit of sense, and nor do you need it to. All you need to know is Dragon Half is wonderfully daft and great entertainment.
ADV released Dragon Half on DVD in the UK and in the US, and you might have to go looking, but new copies are still available in some quarters. Here's my
review of the US ADV release
. In the US the title has been rescued and re-released by Eastern Star. Of course there are copies floating around in the second hand market as well.
Shimoneta was released on DVD and on Blu-ray by Funimation last Monday, 24th April.