Anime Review Roundup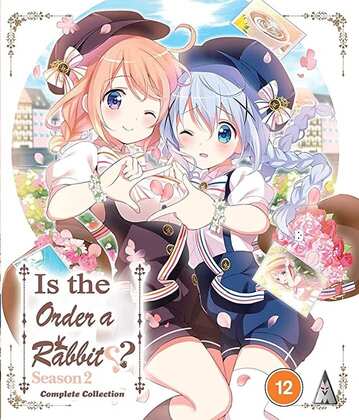 Slice of life anime, shows with 'cute girls doing good things' is my genre of choice at the best of times. You would expect
Is The Order a Rabbit?? Season 2
to be an essential show given the genre criteria, but when I watched the show on DVD a few years ago, I found its character archetypes to feel a little forced, the comedy antics not all that fresh. But watching the show on Blu-ray offered a slight improvement, and not just because it looks and sounds better. This bunny themed, schoolgirl cafe anime really does achieve its mission statement of relaxing the viewer, offering adorable characters that live no-stress lives. It may not be the best show in its genre, but for vicariously feeling good through the antics of animated characters, there are few shows so well engineered.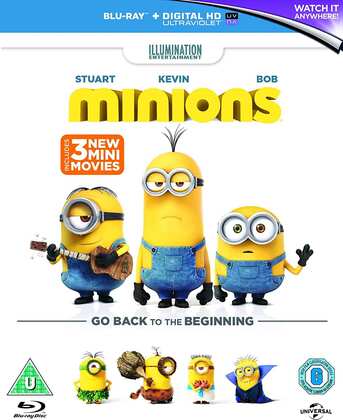 Another week, another piece of Hollywood CG animation, although I'm staying in the Despicable Me universe, as I took a look at the
Minions
spin-off movie. The cute yellow pill people take centre stage in this prequel, as they go looking for the perfect despicable boss to serve. But the supervillains they choose turn out to be more problematic than not. Minions was my second dose of cuteness for the week, and I have to say that I prefer the mischievous prankster cuteness of the Minions to the wholesome cuteness of the Rabbit House girls... but it's a close thing.
This Week I Have Been Mostly Rewatching...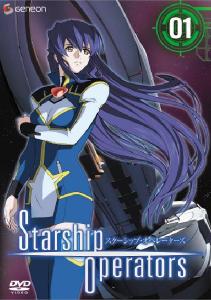 Starship Operators. There's not much cute about Starship Operators though. Space Opera is a genre that gets surprisingly few outings in anime. I guess giant robots are a more tried and trusted sci-fi genre for the medium. Until I saw the superlative Astra Lost in Space earlier this year, Starship Operators would have been my go to show. A bunch of cadets are on a training mission on their world's cutting edge space ship when the balloon goes up, and the neighbouring kingdom declares war. Their planet promptly surrenders, so the cadets buy the ship, get some sponsorship from a TV News Channel, declare themselves a government in exile, and go to war against the conquerors of their world.
Starship Operators has a couple of high points to it, with spaceship physics and space battle tactics that have a greater smell of realism to them than your average Star Wars dogfight. They also deftly blend the reality TV aspect of the storyline with the sci-fi. But I do admit that the show does have a few issues with the characterisations, a case where the story dictates the character development, on occasion quite awkwardly. But it is a comparatively original show in a medium where identikit shows and bandwagons abound. MVM released the show in 3 DVD volumes in 2008, and there was a subsequent complete series collection.
Here's my review of the first volume.
It's all well and truly deleted and out of print at this time, and you'll have to don a deerstalker to sleuth out a second hand copy.
MVM's Is The Order A Rabbit?? Season 2 came out on Blu-ray on October 11th. Universal released Minions on DVD, BD, and 3D BD in 2015, while the UHD came out in 2017.