Anime Review Roundup (Updated)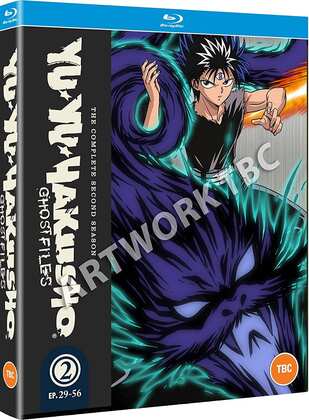 It turns out that this week was the 29th Anniversary of Yu Yu Hakusho. It's a sign of how the anime industry has changed over the years that an almost 30 year old anime can still debut here.
Yu Yu Hakusho Season 2
is all new content for UK audiences, who didn't do the expedient thing and import previously. Yu Yu Hakusho is a typical shonen action show, although it comes from a time when its biggest rival was Dragon Ball Z. Just like that show, a big part of Yu Yu Hakusho is the tournament arcs, and it turns out that this Season 2 release is all tournament arc. But it has a string to its bow that DBZ never really used; its sense of humour. Click on the review to see how that helps.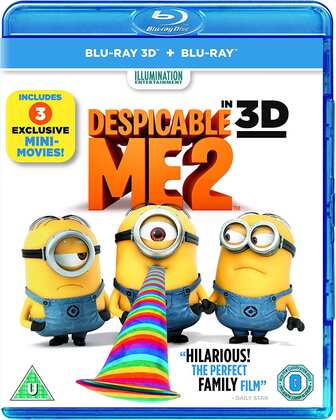 Despicable Me turned out to be surprisingly impressive for a Hollywood family animation, although that became more understandable when I learned that a large part of the production was French. That put me in the ambiguous position of having good expectations for
Despicable Me 2
. Thankfully it exceeded them with a story that proceeds in a good way from where the first left off, with the former supervillain Gru now a superdad to three adopted girls. In the sequel, he has to help a bunch of secret agents against a new supervillain, and finds romance in the process.
This Week I Have Been Mostly Rewatching...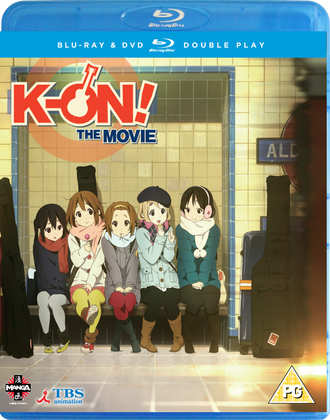 K-On The Movie. Given that I have just been watching the first two series, it was inevitable that I'd catch the feature film spin-off as well. K-On! is for me the acme of the 'cute girls doing cute things' genre, even after all these years, and the K-On! movie still feels like a big deal. It doesn't hurt that it features the band on vacation, setting off to London of all places, and the attention to detail, all the little things that the creators noticed and got right really does charm, especially for a London audience. It slots in well with the final episodes of the series, offering another perspective on certain events, and with Kyoto Animation's peerless production values, it's up there with the Haruhi movie as one of their best.
Manga Entertainment released the K-On! Movie on DVD and on BD/DVD combo in 2013. It's deleted now, but there are a few retail copies out there if you look hard enough.
Here's my review
. This year, Funimation UK gathered all of the franchise together, giving the TV series their Blu-ray debuts and throwing in the movie as well, and released it as a collector's edition. But flaws with the season 1 discs prompted a recall, and the collection has remained on hiatus ever since. We're still awaiting an update from Funimation UK on that one.
UPDATE: Funimation UK have now announced that the K-On! Collection Blu-ray will be available to buy again from November 15th.
Funimation UK released Yu Yu Hakusho Season 2 on Blu-ray on October 4th. Universal released Despicable Me 2 on Blu-ray, 3D Blu-ray and DVD back in 2013.