Anime Review Roundup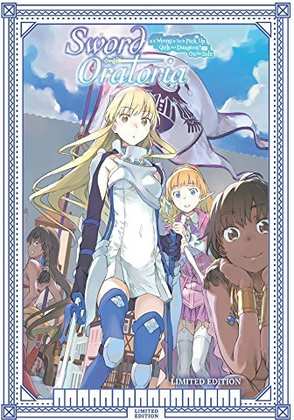 Last week I reviewed the longest title I've watched in quite some time, so there's no missing the link for
Sword Oratoria: Is It Wrong To Try To Pick Up Girls In A Dungeon? On The Side
. It's a companion piece to Is It Wrong To Try To Pick Up Girls In A Dungeon? as you might expect. That told the tale of a goddess Hestia and her sole disciple, Bell Cranel, an aspiring adventurer with a distinct lack of experience. He got more than a little help from Ais Wallenstein, and this series tells her story as it was occurring at the same time as Bell's story. There's more than a little cross-over as you might expect, but what is surprising is that this series is actually better in a couple of ways.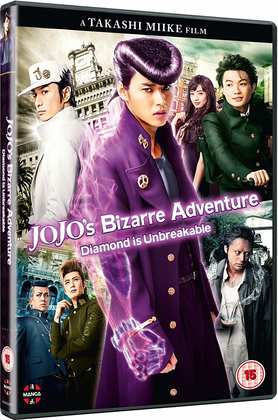 That was it when it came to new anime, but I did take in some live action in the form of
JoJo's Bizarre Adventure: Diamond Is Unbreakable
. You might have read the manga or seen the anime, of this extreme, hyper-manly action fantasy series, so masculine that it makes pure testosterone seem inadequate. Only one man could take such a concept on, and naturally it is Takashi Miike who directs the live action adaptation of the fourth generation of Joestar adventures. Click on the review to see if matches up to expectations.
This Week I've Been Mostly Rewatching...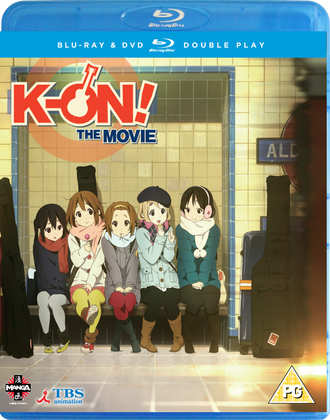 K-On! The Movie. I start watching K-On!, I'm happy. I stop watching K-On! and it's a matter of regret, eased only by the knowledge that I can always watch it all again. But the film is the perfect swansong for the Light Music Club. It's two hours of cute girls doing cute things in a pop-rock vernacular. It's also the perfect companion piece to the second series, with events in both interlinked. This time, the Light Music Club are on their graduation trip, and they're taking it in London. Curiously, the English characters in the Japanese dub are more realistic and well-acted than those in the Sentai US dub, which gives it the full Dick van Dyke. I love this film. I love K-On! I could be Mostly Rewatching K-On! for every subsequent week until the end of time, but that would make for a boring column...
Manga Entertainment released K-On! The Movie on Blu-ray and DVD back in 2013, and it is still available to buy today. What's stopping you?! Here's my
review of the film
if you need more persuasion.
Manga Entertainment release JoJo's Bizarre Adventure: Diamond Is Unbreakable on DVD today. MVM will release the Collector's Edition Combi of Sword Oratoria: Is It Wrong To Try To Pick Up Girls In A Dungeon? On The Side next Monday, and standard DVD and Blu-ray versions will follow in due course.