Anime Review Roundup
AllTheAnime News Bits
AllTheAnime went to Facebook last week to post that they will be going to The Glasgow Youth Film Festival with Loves Animation, where they will be previewing their first all rights acquisition theatrical title on February 10th.
Elsewhere, Andrew Partridge of AllTheAnime let slip on the Anime UK News forums that he has fifteen anime licenses in various stages of completion on his desk, which bodes well for the UK's newest anime distributor. The next home video license ought to be revealed in the next few days if all things stay on schedule.
Manga Entertainment Had Another Podcast
Speaking of licenses, Manga Entertainment took to the airwaves to have one of their periodic chats, and let loose with a barrage of licenses, some surprises, some long overdue, and some tantalising hints. Titles follow...
Hellsing
(the original series) on DVD, will be released later on in the year. It seems logical for them to consolidate licenses under one banner, and with Hellsing Ultimate making its UK Blu-ray debut, it will be neat to see the original TV series, first released here by ADV.
ADV also released
Last Exile
once upon a time, and Manga are re-releasing it on DVD on June 17th. As Manga teased, there isn't much point in them releasing Last Exile, if the sequel Last Exile: Fam, The Silver Wing wasn't on the cards. As Manga say, stay tuned.
Fairy Tail Complete Season Collection
will be released on June 17th, although there's no word about any further series releases as yet. Funimation are in the process of dubbing more though.
Kenichi the Mightiest Disciple
was originally meant to be released by Manga a couple of years ago, but then slipped down the schedules, and then mysteriously vanished altogether. It's finally going to be released this year, on DVD at last, two series boxsets, the first one in June.
Lupin III: A Woman Named Fujiko Mine
will be released on DVD and Bluray in the 3rd quarter of this year.
First Sentai, then Madman and in quick succession Manga Entertainment all announced
K-On! the Movie
on DVD and Blu-ray this week. In addition, Manga stated once more that there wouldn't be much point releasing the movie without releasing Season 2. Again, stay tuned for more news.
The
Loups = Garous
movie is coming out in the second quarter, and while you wait for it, you can decide among yourselves just how to pronounce it. If you go to an expo, and pronounce it wrong, you may just get a punch in the nose. Hey! Don't look at me, it's what they said in the podcast.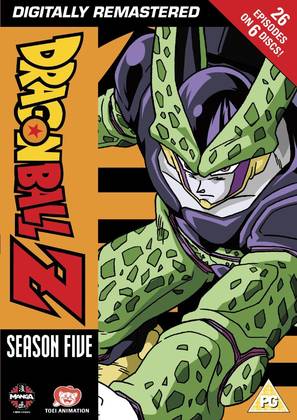 I thought I had it easy over Christmas, a scarcity of review discs, and even the chance to watch some of my own purchases for a change. Little did I know the flood that was incoming. At the start of January, I had an empty in-tray, one week later it was full of nine anime titles. I got the
Dragon Ball Z: Season 5
discs two days before its release date. There are some deadlines that I am just going to miss this month, and I've been reviewing so much anime, that I've already forgotten what Dragon Ball Z is all about. Come with me and click on the review, and we'll discover it together.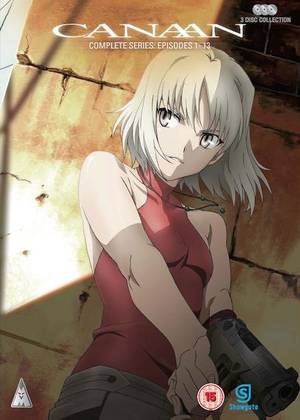 I managed to squeak this review in just before the release date though, and I'm patting myself on the back for that one.
Canaan: Complete Collection
has an interesting premise too, with a protagonist that suffers from synaesthesia. That's the peculiar neurological condition that wires the senses together, so people can 'see' sounds, taste colours and various other combinations. Canaan's synaesthesia allows her to see emotions, which helps her in her work as an assassin. It's another 'girls with guns' show, but one that has more than the usual quota of production values. Click on the review to read more.
Dragon Ball Z: Season 5 was released by Manga Entertainment on January 4th, while Canaan: Complete Collection comes out today, courtesy of MVM.