Anime Review Roundup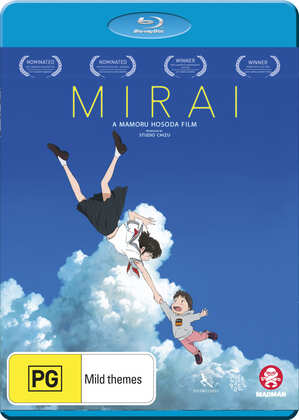 This is one week where I get to poke at All the Anime, not something they usually leave an opening for, as they are
the
boutique label when it comes to anime in the UK. But once in a blue moon, they fall short. They fell short when they released Mamoru Hosoda's
Mirai
, a delightful family fantasy, about a toddler having to find his place in his family, now that he has a baby sister devouring the attention of his parents. It's a great movie, but uncharacteristically, All the Anime released a very barebones disc. So I've gone and imported Mirai from Australia, which rectifies that with a feature laden disc, and in a bonus, the transfer is slightly better too.
This Week I Have Been Mostly Rewatching...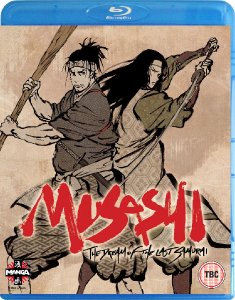 Musashi: Dream of the Last Samurai. Yeah, this is a petty poke indeed. It's just that I've noticed that when it comes to anime feature films, it's All the Anime that usually goes for the esoteric titles, films like Belladonna of Sadness, Miss Hokusai, Momotaro Sacred Sailors, and even the Masaaki Yuasa catalogue, which tend more to arthouse crowds than the mainstream and mass market (for anime) titles that other companies go for. But it turns out that it's Manga Entertainment that set the bar when it comes to esoteric anime feature films, when they released Musashi: Dream of the Last Samurai. From auteur Mamoru Oshii, this labour of love is actually a documentary in anime form, looking at the life of seventeenth century warrior Miyamoto Musashi, unfiltered by the legends that came to be seen as fact in the last century, following a popular fictionalised account. This is the film to go for if you're in the mood for a lecture from a 3D CG animated professor.
Manga Entertainment released Musashi: Dream of the Last Samurai on DVD and on Blu-ray in 2011.
Here's my review
. The DVD is harder to find now, but the Blu-ray is still reasonably priced.
Madman Entertainment in Australia released Mirai on Blu-ray and on DVD back in 2019, and it is still available for import.