Anime Review Roundup
I've just been reviewing Belladonna of Sadness (up later this week), which now makes me feel weird writing about Mai Mai Miracle, the first anime I reviewed last week. An enjoyable, heart-warming nostalgic, family film is as far away as you can get, before turning around and heading back. But there are adult themes to
Mai Mai Miracle
as well, as it deals with the all too common truth that children have to deal with loss and grief as well, and lacking the emotional calluses that adults tend to develop, children need other avenues to deal with loss. One such avenue is the escape of this film's protagonist into her fecund imagination. Click on the review to read more.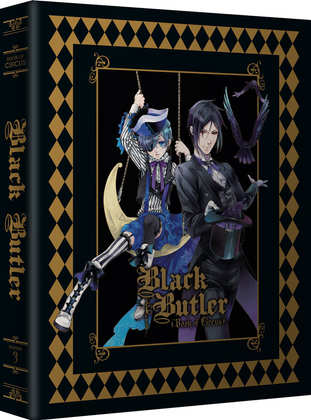 After the poorly received Season 2 (Hey, I liked it), I wasn't expecting more in the way of Black Butler, but after a rather lengthy hiatus, they've started making it again, and this time they are sticking close to the original manga source. We've got an OVA and a feature film yet to come, but last week I looked at
Black Butler: Book of Circus
, the third season, which unsurprisingly sees our protagonist Ciel Phantomhive and his demonic butler Sebastian follow the clues to a child kidnapping ring to a circus ring. Black Butler at its best is an exquisite blend of darkness and light, and Book of Circus is Black Butler at its best.
This Week I've Been Mostly Rewatching...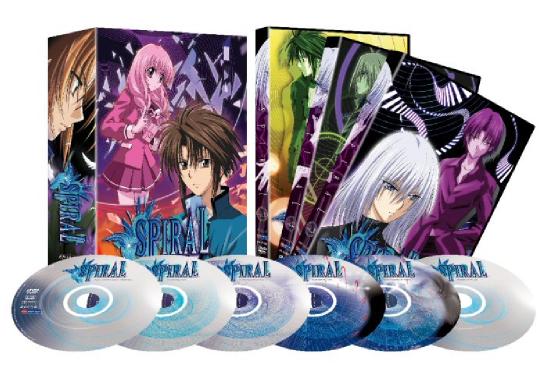 Spiral. This is going to be pretty hard to find, especially now that there is that French police procedural of the same name available on BBC DVD. The anime too is a crime show, with a wunderkind named Ayumu trying to find out what happened to his older brother, who just up and vanished while trying to solve the mystery of the Blade Children. The Blade Children certainly are up to no good as the story begins, as Ayumu is drawn into a web of murder and conspiracy. But things aren't quite as they seem. Spiral was a fun show, which ditched emotional reality for logic puzzles and mysteries, but as so often happens with ongoing shows, it never caught up to the manga, never got a satisfying conclusion.
I reviewed the individual volumes that were released here by Revelation, while Stuart McLean took a look at the boxset, and you can
read his review here
. Spiral is pretty much deleted everywhere on the planet. But you might find a few single volumes still floating around e-tailers, while second hand is always an option.
Anime Limited released Black Butler: Book of Circus on collector's edition Blu-ray and Standard DVD on the 12th of June. They also released Mai Mai Miracle on BD-DVD combo last Monday.