Anime Review Roundup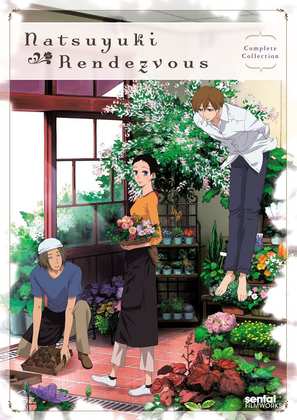 You can blame it on Christmas, or you can blame it on a lack of new anime reviews, or you can blame it on the sheer force of nature that is my ability to procrastinate, but this week's Anime Review Roundup almost rolled over into next week's. As it is, it's just a day late. The only new anime review last week was for
Natsuyuki Rendezvous
, a somewhat deceptive show that I imported from the US. I say deceptive as it starts off as an unconventional romantic comedy, with a man falling for a widow who works as a florist; the twist being that the ghost of her late husband is still hanging around, and only the man can see him. But halfway through, things take a turn for the metaphysical, and the show can't quite sustain. Click on the review to read more.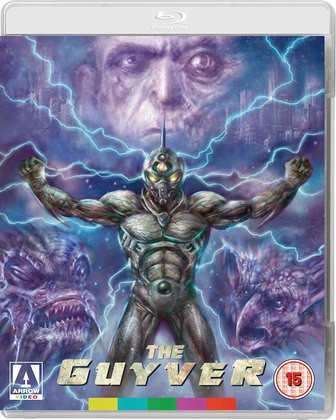 That's it for new anime reviews, but if you're in the mood for live action, and have been tantalised by the idea of the new forthcoming Ghost in the Shell movie, then it may interest you to know that manga and anime has been adapted into live action by Hollywood for a lot longer than that.
The Guyver
was made in 1991, and actually stars Luke Skywalker himself, Mark Hamill. This body horror story has been adapted to anime twice, both versions released by Manga, but it's Arrow Video that give The Guyver live action movie the Blu-ray treatment. Also known in Europe as Mutronics, The Guyver is everything that you'd expect from a manga adaptation from the early nineties.
This Week I've Been Mostly Rewatching...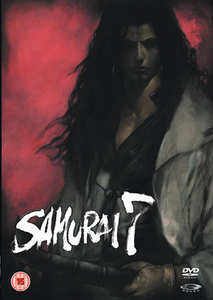 Samurai 7. I know I often slated studio Gonzo for their formulaic future sci-fi action shows, but once in a while they really hit one out of the park, managing to tell a gripping story with great characters along with the usual eyecandy and explosions. Typically it was when they adapted literary classics, such as in Gankutsuou – The Count of Monte Cristo, and Romeo X Juliet. Samurai 7 on the other hand was based on a piece of classic cinema, Akira Kurosawa's Seven Samurai, only Gonzo did the usual and transplanted the story to distant future. Once more, farmers are plagued by bandits, and they turn to the samurai to help save their harvest. Samurai 7 puts a lot of thought into its future world, introducing the Imperial court and the merchants into the mix, making for a more complex story arc. Throw in cyborgs, clones, and genetic engineering, and it makes for a fascinating story.
MVM released it here in single volumes back in 2006, followed by a complete box set in 2007,
reviewed here by Matthew Smart
. MVM still stock it today, and it's available from all good e-tailers. There has been an upscaled Blu-ray release in the US from Funimation, but be aware that it is locked to Region A.
Sentai Filmworks released Natsuyuki Rendezvous on DVD and on Region A Blu-ray back in 2013. Arrow Video released The Guyver on DVD Blu-ray combo yesterday, the 19th of December.