Office Mobile by SoftMaker Software is free for Android Smartphones and Tablets
Office Mobile by German based software developer, SoftMaker Software GmbH, is the only free office suite for Android that is fully compatible with Microsoft programme formats.
SoftMaker Office Mobile for Android includes:
TextMaker Mobile

word processor

Planmaker Mobile

spreadsheet programme

Presentations Mobile

presentation app
Office suite software developer SoftMaker Software GmbH is pleased to announce that Android mobile device users can now download its previously paid for full Office Mobile software suite from the Google Play store for free. Office Mobile is the first and only free office software application for Android users that actually delivers on its promise to be fully compatible with Microsoft Word, Excel and PowerPoint, making it the best choice solution for professional document editing on the go.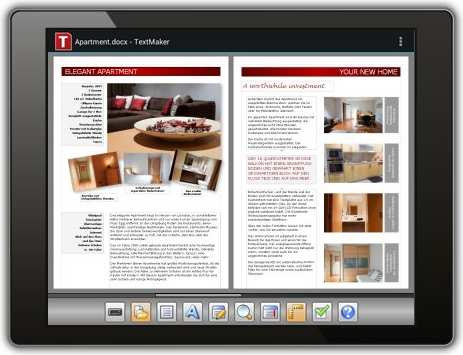 SoftMaker Office Mobile consists of the word processor
TextMaker Mobile
, the spreadsheet program
PlanMaker Mobile
and the presentation app
Presentations Mobile
. All three applications can seamlessly open, edit and save all Microsoft Office files: this is true not only for the classic formats (DOC, XLS, and PPT) but also for the current file types that have been introduced with Microsoft Office 2007-20013 (DOCX, XLSX and PPTX). You won't find any other free mobile office suite that displays files in all these Microsoft Office formats as faithfully as SoftMaker Office Mobile, and because it is the only office suite that is able to save them again in their original format without loss of formatting or layout, SoftMaker Office Mobile ensures trouble-free documents exchange between a PC and Android device every time.
SoftMaker Office Mobile boasts a wide range of functions. For example: In TextMaker Mobile there are integrated functions such as "track changes", the ability to create footnotes and endnotes, a multilingual spell checker and a Word compatible comment function; whilst PlanMaker and Presentations Mobile deliver numerous impressive professional functions. All three apps have a PDF export function and allow access to Dropbox, OneDrive, Google Drive and Evernote directly from within the app. Conveniently, it is also possible to use any TrueType and OpenType fonts in SoftMaker's Office Mobile suite. Users most familiar with the Microsoft counterpart programmes can be assured that they will easily become adjusted to the interface and menu layouts of SoftMaker's applications, which are logical, accessible and user friendly.
Every Christmas, SoftMaker organises "Load and Help" for charity whereby for a few weeks the software producer from Nuremberg chooses one of its office suites for consumers to download for free and then donates 10 cent from each download. (
http://www.freeoffice.com/en/
). To date this has seen SoftMaker donate over €30,000 to charities. The 2014 Load and Help activity, which saw SoftMaker make its Mobile Office suite (normally 20 Euros) available for free, proved so popular with the public that it was a record breaking collection year. This lead to SoftMaker making the decision to continue offering the package for free as a gesture of thanks. CEO Martin Kotulla commented: "Due to the overwhelming number of downloads during our charity event, we decided to permanently offer the SoftMaker Office Mobile for free. Now all Android users can download and use a very well engineered office app with excellent Microsoft Office format compatibility free of charge."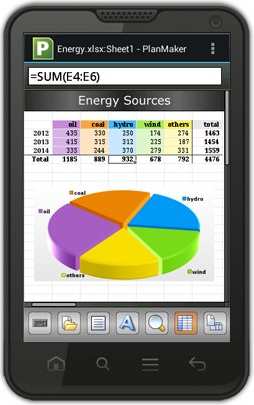 The programmes TextMaker Mobile, PlanMaker Mobile and Presentations Mobile which can be utilized for both personal and business use on Android powered Smartphones and Tablets (Android 2.2 and higher) are free to download from Google Play now.
https://play.google.com/store/apps/developer?id=SoftMaker%20Software%20GmbH&hl=en
More SoftMaker Office Software announcements coming soon!