Feature-rich Smart Touchscreen Fitness Wristband from Archon is only £29.99
Stay on track to a healthy lifestyle and stay connected with affordable smart technology
Finally an affordable smart wristband that boasts a comprehensive feature set, reliable performance and a quality, easy to navigate application offering clear measurements, monitoring and attributes. Introducing, the new Archon Smart Touch Wristband.
Designed to help users maintain a healthy lifestyle whilst keeping them connected, the Archon Touch is a smart wristband which tracks rudimentary fitness, monitors sleep patterns and partners with both Android and iOS powered smartphones to provide convenient real-time notifications. Providing data such as steps taken, work out intensity, calories burned and distance travelled the Archon Touch is the perfect device to encourage light exercise, whilst get fit enthusiasts can set workout targets for a more intensive exercise regime, and can even share their achievements on Facebook. The wristband also alerts of incoming calls and messages, social media messaging, emails, calendar events and reminders.

The Wristband
Available in 6 funky colour straps, you can choose the Archon Touch to best suit your style. It is fully touch controlled with responsive 3-point touch and features a clear OLED screen. The display, which automatically shows time, date and battery status, can be manoeuvred left and right with swipe actions to scroll through to a pedometer reading, distance travelled (Kilometres), calories burned, sleep mode activation and screen flip.
When paired with a Smartphone, all incoming alerts and notifications are displayed on screen, including caller ID for incoming calls and message display for text messages, whilst on-board vibration gets your attention. You can turn on sleep mode from the display to commence sleep tracking as well as stop incoming notifications from disturbing you when it is time to hit the hay.
The wristband battery charges via USB in around 2 hours (cable supplied) providing 5-10 days of power in standby… roughly 4-6 days of moderate use. A warning when the battery is low helps prompt you to charge the hardware. IP67 water resistance rated the wristband is shower and rain proof so you can keep going come rain or shine.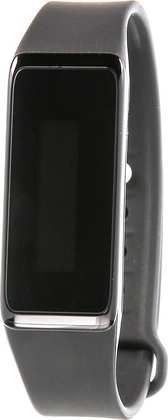 The App
The free to use Archon Touch app is available for both Android and iOS powered devices. Using wireless Bluetooth 4.0 technology it is quick and easy to partner your devices and get started. The app can be synced to your Smartphone at any time to provide instantaneous up-to-date data, and set to notify you when a Bluetooth connection with your phone is lost (this can also alert you to your phone going missing – ideal if you are prone to leaving it hanging around or if you are unlucky enough to have your phone stolen).
Upon set-up the Archon Touch asks for your personal data such as height, weight and strength, this enables the app to translate the measurements it records into accurate data. If you want to customise your interface for a more personal app experience, you can choose a theme for the home screen and set a profile picture from your image library.
The settings menu is extremely easy to use. Here you can set-up reminders and control which notifications you receive, giving you the flexibility to tailor the Archon touch to suit your lifestyle.
Within the activity menu you can view daily, weekly or monthly data in clear bar graph format. For fitness measurements, the data chart breaks down your level of exercise intensity so that you can see when you have been the most active. It also shows the percentage achieved of your set targets. Switch to sleep monitoring and the app will not only tell you how long you slept for but also whether you were sleeping lightly or deeply. All of these pages can be shared on Facebook with one simple click.
For novice or easy going fitness users, you can set target steps and receive a gratifying notification when you have achieved your goal. This is a simple but effective way to increase your fitness intensity over time and to continually challenge yourself. For fitness enthusiasts, the app includes a game centre which offers a more thorough, and intelligent objective menu. Either by distance, steps or work out intensity, motivate yourself to reach predetermined goals within a periods of time of your choosing. Your achievements can then be shared with friends on social media. Whether for fun or serious competition this feature is a great way to push yourself and others.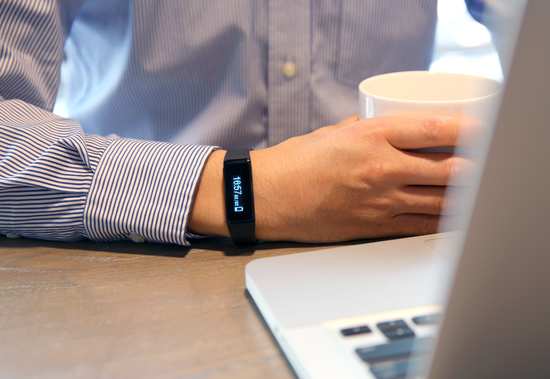 Coming Soon
Archon's mission is to provide an all-in-one fitness management programme. By delivering multiple complimentary wireless products Archon will create a multi-platform solution for everyday fitness. Products coming soon to the Archon Touch range include a Wireless Skipping Rope and Wireless Bike meter. Both products will seamlessly sync with the Archon Touch app. More Archon products are expected be announced.
The Archon Touch wristband is available now exclusively from UK retailer Box.co.uk for £29.99
Main features
Easy to use Swipe OLED Touchscreen
Track your steps, distance, calories burned and active minutes.
Incoming call alert, instant text message, social media messages, emails and calendar reminders.
Sleep Record: total sleeping hours/minutes, deep/light sleep timer and strength distribution
Wireless Sync via Bluetooth 4.0 (BLE) Auto Transfer and Data Sync
Bluetooth disconnection alert (phone loss alert)
IP67 Water Resistant
Standby 5-10 days
Available in a choice of 6 colours
Free Archon Touch Fitness app available on both iOS 6 and above and Android 4.3 and above
About Archon
Archon is a company inspired by the evolution of technology development and design creativity for products helping to promote healthy living.
Archon's mission is to help users maintain a healthy lifestyle via the use of affordable smart technology by creating products that encourage people to have fun whilst staying fit. The team is dedicated to research, design and development, already delivering exciting new technology products for mass consumers to improve lifestyle, whilst offering value for money.