A couple of "ones to watch" in 2014...
As 2013 draws to a close, it's time to look into the crystal ball.
There are lots of films you might want to keep an eye out for next year, like a Robocop reboot, a Godzilla reboot, a Captain America sequel, another Bryan Singer X-Men film but here are a couple of films to watch out for in 2014 that you probably haven't seen hyped yet...
THE DOUBLE
A FILM BY RICHARD AYOADE
WRITTEN BY AVI KORINE & RICHARD AYOADE
STARRING JESSE EISENBERG & MIA WASIKOWSKA
PRODUCED BY ROBIN FOX & AMINA DASMAL
RELEASED IN THE UK ON APRIL 4TH
TRAILER:
Director Richard Ayoade's (
Submarine
) latest feature is an idiosyncratic adaptation of Dostoyevsky's celebrated novella. Simon (Jesse Eisenberg) is a timid man, scratching out an isolated existence in an indifferent world. He is overlooked at work, scorned by his mother, and ignored by the woman of his dreams, Hannah (Mia Wasikowska). He feels powerless to change any of these things. The arrival of a new co-worker, James, serves to upset the balance. James is both Simon's exact physical double and his opposite - confident, charismatic and good with women. To Simon's horror, James slowly starts taking over his life.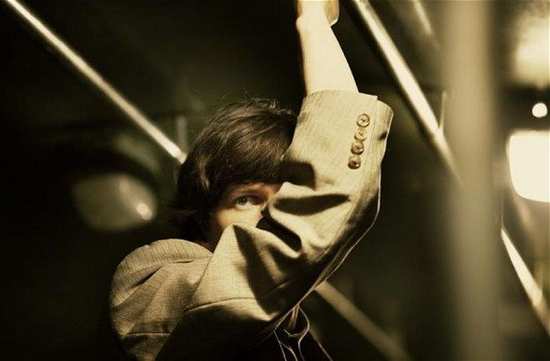 Released by STUDIOCANAL in the UK on 4th April 2014 / Cert: TBC / 93mins
LONE SURVIVOR
Genre: Action-Drama
Cast: Mark Wahlberg, Taylor Kitsch, Emile Hirsch, Ben Foster,
Ali Suliman, Alexander Ludwig and Eric Bana
Directed by: Peter Berg
Screenplay by: Peter Berg
Based on the Book "Lone Survivor" by: Marcus Luttrell with Patrick Robinson
Based on
The New York Times
bestselling true story of heroism, courage and survival,
Lone Survivor
tells the incredible tale of four Navy SEALs on a covert mission to neutralize a high-level al-Qaeda operative who are ambushed by the enemy in the mountains of Afghanistan. Faced with an impossible moral decision, the small band is isolated from help and surrounded by a much larger force of Taliban ready for war. As they confront unthinkable odds together, the four men find reserves of strength and resilience as they stay in the fight to the finish.
Mark Wahlberg stars as Marcus Luttrell, the author of the first-person memoir "Lone Survivor," whose book has become a motivational resource for its lessons on how the power of the human spirit is tested when we are pushed beyond our mental and physical limits. Starring alongside Wahlberg as the other members of the SEAL team are Taylor Kitsch, Emile Hirsch and Ben Foster.
Lone Survivor
is written and directed by Peter Berg.