STM Releases New iPad Pro Cases - Atlas, Half Shell and Dux
Stylish, Protective Designs – the Dux, Atlas and Half Shell
STM has announced three new cases to protect the iPad Pro.
Dux
Extending the popular Dux range of products, the Dux for iPad Pro is a snap on protective case designed for the iPad Pro. Don't let the slim and lightweight design fool you – this latest offering in the Dux series has also been drop tested to meet the US Military Spec 810G durability tests, proving the protective polycarbonate and rubberised TPU bracket will brave the bumps of everyday life for even the most accident prone amongst us!
The transparent back shows off the design of the iPad Pro, and the integrated Apple Pencil holder provides storage and protection in a fitted channel. The Dux for iPad Pro has also been designed to work seamlessly with the Apple Smart Cover and Smart Keyboard. RRP £54.95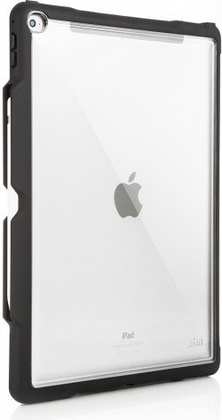 Atlas
A low profile protective case that provides a touch of class and style, the Atlas has a uniquely textured fabric cover. The lightweight design protects from bumps and scratches without adding bulk to the device, and the fabric cover provides a simple wrap around for your iPad Pro.
The front cover fold inwards to support multiple viewing modes, and there is a storage slot for the Apple Pencil to also provide protection. The instant on/off magnetic cover activates the sleep and wake functionality of the device to save battery life. RRP £54.95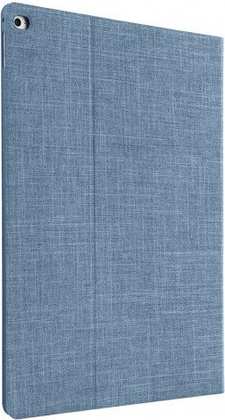 Half Shell
The Half Shell is a sleek case for your iPad Pro. With a translucent, super light shell, it provides protection and allows you to customise the iPad Pro with personal images, a tagging barcode, or simply just lets your pristine new device shine through.
The Half Shell provides easy access to all buttons and ports and has been designed to work seamlessly with the Apple Smart Cover and Smart Keyboard. RRP £29.95.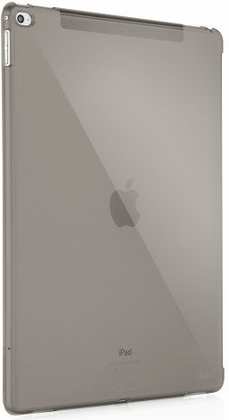 For more information please see
www.stmbags.com
Pricing and Availability
The Dux, Half Shell and Atlas are available from
www.amazon.co.uk/stmbags
. Prices start from £29.95