TV movie The Great Gatsby comes to DVD in May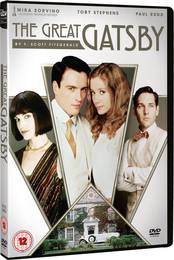 If you are a fan of period drama, then have
ITV Studios Global Entertainment
got the release for you! None other than a TV movie rendition of F. Scott Fitzgerald's classic book
The Great Gatsby
is coming to DVD this 6th May.
Of course the timing is nothing to do with an adaptation coming out on the big screen with DeCaprio, nothing at all.
Directed by Robert Markowitz, this stars Mira Sorvino, Toby Stephens and Paul Rudd in the main roles. Adapted by John J. McLaughlin and produced by Tom Thayer, this 2000 production has a runtime of 90 minutes and a recommended retail price of £7.99.
Nick Carraway moves from the Midwest to New York a bond salesman and finds himself the neighbor of Jay Gatsby. He's a wealthy bootlegger and forger, who has a huge estate bordering his modest cottage.
Gatsby is well-known for throwing fabulous, hedonistic summer parties in 1922 West Egg, Long Island. Gatsby befriends Nick and enlists him in to broker a meeting between him and his former love Daisy Buchanen, Nick's cousin.
She is now married to the snobbish and selfish Tom Buchanen, who flaunts an extramarital affair he is having with the proletarian wife of a local garage owner. Nick consents to arrange a meeting with Gatsby and Daisy, a rendezvous that will have tragic consequences.