The List out on DVD this coming February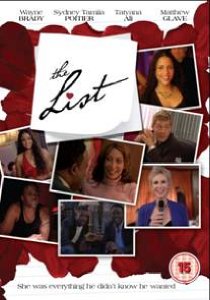 THE LIST
ON DVD FEBRUARY 1 2010
Directed by:
Brandon Sonnier
Starring:
Wayne Brady - THE WAYNE BRADY SHOW

Sydney Tamiia Poitier - GRINDHOUSE
Flex Alexander - SNAKES ON A PLANE
Matthew Glave - THE WEDDING SINGER
Erica Gimpel - FREAKY FRIDAY
Jane Lynch - 40 YEAR OLD VIRGIN
Tatyana Ali - KISS THE GIRLS
Ever been dumped? In front of 20,000 people at a stadium, on live television!?
Lewis Bond (
Wayne Brady
), a dashing young executive, decides to get serious after this experience and creates a list that the right woman should match, to avoid another humiliation. However, when he thinks he has found her, she turns out to be not as perfect as he thought, leaving the risk averse Lewis to choose between what his head or heart tells him.
SPECIAL FEATURES:
NA  
RUNNING TIME:
91 mins
CERT:
  15
PRICE:
  £15.99
CAT NO:
  CENTD0003
 BARCODE:
5060221830034