Scifi feature Moon arrives in November on DVD and Blu-ray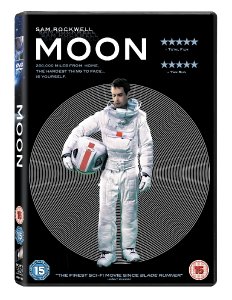 "
One space odyssey you're unlikely to forget
" The Daily Mirror
"
A fresh blast of old-school sci-fi, bursting with ideas
" Empire
Edinburgh International Film Festival's Michael Powell Award Winner and 2009 Sundance Film Festival Official Selection
MOON
Starring Sam Rockwell and Featuring the Voice of Academy Award® winner Kevin Spacey in this Thrilling Sci-Fi Film
Available on Blu-ray™ High-Def and DVD on 16 November, 2009
A taut, psychological sci-fi film in the style of
2001: A Space Odyssey
, the critically acclaimed
MOON
debuts on DVD and Blu-ray Disc™ on 16 November, 2009, courtesy of Sony Pictures Home Entertainment.
Marking the directorial debut of Duncan Jones,
MOON
is a gripping sci-fi thriller which stars Sam Rockwell (
Confessions Of A Dangerous Mind
,
Frost/Nixon
) and features the voice of two-time Academy Award® winner Kevin Spacey (Best Supporting Actor,
The Usual Suspects
, 1995; Best Actor,
American Beauty
, 1999). Blending wonderfully old-school science fiction with incredibly prescient themes,
MOON
is a blistering experience and  Jones' debut marks the arrival of a genuinely exciting new British talent.  Also included is Duncan Jones' short sci-fi film
Whistle
, about a man with a refined skill to predict human behavior who is torn between his work and his family in this melancholy tale about the future of assassination.
MOON
has been nominated for four Spike TV Scream Awards, and was the winner of the Michael Powell Award for Best New British Feature Film at the Edinburgh International Film Festival. It was also included in the official selection at the 2009 Sundance Film Festival.
Synopsis
Sam Bell (Sam Rockwell) is nearing the end of his contract with the mining company, Lunar, for whom he has been a faithful employee for three long years. His home has been Sarang, a moon base where he has spent his days alone mining Helium 3, the precious gas that holds the key to solving Earth's energy crisis. Isolated and determined, Sam has followed the rules obediently and his time on the moon has been enlightening but uneventful. He does his job mechanically and spends most of his time dreaming of his imminent return to earth, his wife and young daughter. Finally he will have someone to talk to beyond "Gerty", the base's well-intentioned, but rather uncomplicated computer. 
Two weeks shy of his departure from Sarang, Sam starts seeing and hearing things and when a routine extraction goes horribly wrong, he discovers that Lunar has its own plans for replacing him and that the new recruit is eerily familiar. Now Sam has to confront the discovery that the life he has created may not be his own.
DVD Special Features:
Commentary with writer / director Duncan Jones, director of photography Gary Shaw, concept designer Gavin Rothery and production designer Tony Noble


Commentary with writer / director Duncan Jones and producer Stuart Fenegen



Whistle

 - a short film by Duncan Jones


The Making Of Moon featurette


GERTY Table Tennis Easter Egg


Creating the Visual Effects featurette


Science Centre Q&A with Duncan Jones featurette


Filmmakers Q&A at the Sundance Film Festival featurette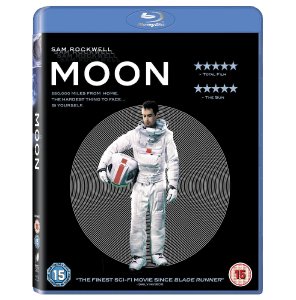 Blu-ray Special Features:
Commentary with writer / director Duncan Jones, director of photography Gary Shaw, concept designer Gavin Rothery and production designer Tony Noble


Commentary with writer / director Duncan Jones and producer Stuart Fenegen



Whistle

 - a short film by Duncan Jones


The Making Of Moon featurette


GERTY Table Tennis Easter Egg


Creating the Visual Effects featurette


Science Centre Q&A with Duncan Jones featurette


Filmmakers Q&A at the Sundance Film Festival featurette