Bad News About The Funimation Video Portal (Updated)
This Party Is Over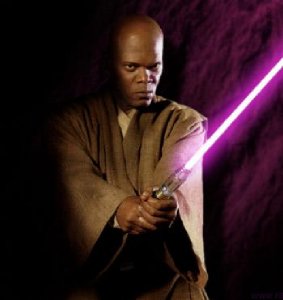 I've been swearing a blue-streak all morning, and this will be more rant than news report, but the Funimation Video Portal is now back up and running, and it's blocked to all non-North American citizens. That's us in the UK. That's one leg of the free and legal online anime tripod hacked off, leaving us just Crunchyroll and Youtube in the UK.
Over the past year, Funimation's outlet has been a splendid addition to the ranks of online anime, splendid because it lacked region restriction, and it hosted a whole spectrum of Funimation's catalogue, shows that were and are coming to the UK on DVD. This made it an ideal way to try before you buy, in a country where anime still remains absent on television. Even better, of late they had started streaming shows that were being broadcast in Japan, years before they could appear on DVD here, shows like Shikabane Hime, Full Metal Alchemist: Brotherhood, Phantom: Requiem For The Phantom, and Dragonaut, sticking two fingers up at the fansubbers in the process. Also, they began hosting old Toei shows like Fist Of The North Star, Air Master, and Slam Dunk, shows that will probably never come to DVD at this late stage, but that still attract fan interest.
It turns out that Funimation were excessively naïve when it came to the web streaming of their shows. For over a year, they've been streaming their shows without any security whatsoever, allowing any Tom, Dick or Harry to rip the flash videos to their own hard drives (occasionally useful in the beginning, given their achingly slow server taking two hours to buffer a twenty minute episode). This was the first thing that they had to rectify. The second was that apparently, for a whole year, no one realised that they didn't have the global streaming rights for some of these shows. Which is why this morning, we UK anime fans were greeted with the equivalent of a bouncer telling us our name wasn't on the list and we weren't coming in. It's like being unceremoniously booted out of your favourite pub, which has suddenly instituted a dress code and turned itself into a wine bar. What galls me most is the utter lack of communication on the part of Funimation, not good for a customer-oriented company.
It's also an utterly arbitrary move, which makes little sense beyond an IT bod who can't be bothered to do some actual work. Go to Funimation's Youtube Channel, and you'll find some shows like Full Metal Alchemist: Brotherhood blocked to the UK, while the rest of their catalogue is still perfectly streamable (for now). Why the same implementation couldn't be used on their own site is baffling.
So what now for anime fans in the UK looking for some online entertainment? A little patience will be required for Full Metal Alchemist: Brotherhood, as Manga Entertainment recently picked up the rights to this show, intend to release it on DVD eventually, and will offer the episodes for streaming from their site in the near future. But it should be noted that Manga are the sole UK distro venturing into the web streaming of anime at this time, and they are at the start of a steep learning curve. Their initial streaming of Gurren Lagann occurring now has one or two glitches and browser incompatibilities to it, and as a viewing experience, it's middling at best.
As for the rest of Funimation's catalogue. Well, some of it is available at their Youtube Channel, although not as user friendly as the Video Portal. As for the rest of it… I'm sure every UK fan will join me in patiently waiting for them to actually acquire the global streaming rights and restoring the episodes to us, or a UK distributor actually jumping on the free streaming bandwagon and creating a local site for local people. Yeah right! Believe that and you'll believe anything. Legal online streaming took a step backwards today, and somewhere, a fansubber is wetting himself with laughter.
Update
Well, it wasn't on their official site, it wasn't on the Funimation blog, and it only eventually got to the forum. Funimation commented on the UK situation on Twitter of all places. Yay PR!
Quote:
UK-based visitors to the FUNimation video portal (www.funimation.com/video) will be temporarily unable to access our content.
We are in the process of opening the video of each series which is approved for streaming in the UK and this will take additional time to complete. Again, this is only temporary and we fully intend for these series to return for our fans in the UK.
We'll just have to see how much of their catalogue will be closed to us. So it's not all bad news then...
Samurai Deeper Kyo: The Clip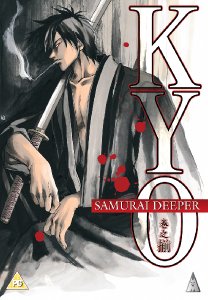 It's scant consolation, but maybe this clip of Samurai Deeper Kyo will make up for it. This new series is coming out next month, and a review should be impending too.
SAMURAI DEEPER KYO
is one anime you won't want to miss!
A rollicking adventure packed with breathtaking samurai sword-fighting action, twisting storylines and plenty of comic moments... Based on the hit manga series written and illustrated by Akimine Kamijyo (Shirogane No Karasu; Code: Breaker) and directed by directed by Junji Nishimura (Ranma ½) the historical period-set, supernatural fantasy anime SAMURAI DEEPER KYO: VOLUME 1 comes to DVD 13th July 2009 featuring the first seven episodes of the 26-episode series.
The series follows the adventures of Demon Eyes Kyo, the legendary slayer of a thousand men, as he seeks to regain his missing earthly body after his soul was sealed inside the body of his archrival.
Can't wait til 13th July? Well here's a
clip to whet your appetite...