Anime Review Roundup
Anime Expo News: Funimation
Not our Expo, the American Expo, which just took place this weekend. There's a lot more anime, plenty more companies, and a heap load more announcements than we usually get in the UK, and not all of it will be relevant to UK purchasers. If on the other hand you like to import, you may want to keep on top of the news, so here's a link to
Anime News Network's
reports, which gather everything of interest.
But there was plenty of news that may be of relevance to UK purchasers, if not immediately, then a few months or years down the line. It's all Funimation of course, as they are the biggest fish in the US pond right now, and what they licence may eventually get here. So in amongst all their Geneon licence rescues, and new titles, new licences that may perk your ears up, because they have had UK releases in the past are…
Hellsing Ultimate Volumes 5 onwards
Darker Than Black Season 2
Black Lagoon Season 3
Shana Season 2, the OVA, and the movie
The Trigun movie
Hellsing Ultimate's first four volumes and Darker Than Black first season were both released in the UK by Manga Entertainment, and I'm sure fans will be looking forward to the continuations, especially of Hellsing Ultimate.
MVM thus far have released Black Lagoon S1 and S2, Shana S1, and the Trigun series, and all three are properties that have had significant fan appreciation in the UK.
Anime Expo News: Aniplex
Aniplex is the prolific Japanese anime producer that is now dipping a toe into the US market, marketing anime directly instead of operating at a remove via distributors. They've just released the Gurren Lagann movie in the US, and announced at Expo that they will be releasing Durarara!! in 2011.
But, you may recall that Beez in the UK have already announced Durarara!! for October this year. The difference is that Aniplex will dub it in the US, which is why it is taking so long, while Beez's release was going to be subtitled only.
This leaves Beez with something of a quandary. Do they release the sub only first, getting a jump on the US, and then release the dubbed version later? Will people double dip? Should there be an exchange programme for early adopters? Should Beez wait and go straight to dubbed and subbed release next year, and ditch the sub only release altogether? Perhaps you have some suggestions. No, really… If you have an interest in Durarara!! and would like a say in how it is released, then Beez are asking for opinions on their
Twitter page
.
Full Metal Alchemist: Brotherhood: The Movie
It was inevitable really, with a property as big and popular as Full Metal Alchemist. Just as the first series did, the second series, which has just concluded in Japan with episode 64, will be making the leap to the cinema screen in the near future. No word as yet as to what the movie will be about, although
Anime News Network
has more information.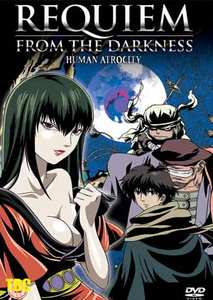 The lows and highs will be continuing for a couple of weeks yet, with three volumes of Requiem From The Darkness to endure. This week it was the turn of
Requiem From The Darkness: Volume 2
, so that's one down. I usually take this chance to offer a taste of what the show is about, or a hint of what direction the review goes in. But at this point in time, I can't even remember what was on the disc, let alone what effect it had on me. I'll be clicking on the review with you just to see what I thought… Oh… Oh dear!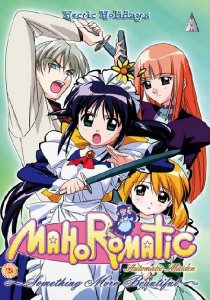 At least I know what
Mahoromatic - Something More Beautiful: Volume 2
is about… It's about boobies! It's the next instalment of the sexy harem comedy, which wraps its silliness and nuttiness in a sci-fi coating, and includes some combat action as well. A teenage boy gets a robot for a maid, but one who disapproves of perversion, which is tough on any average teenage male. But if Mahoro is so strait-laced, why does she keep competing with Suguru's lecherous and busty teacher? This is one android that could do with a little Freudian analysis. But until then, we get to enjoy a rare anime comedy in the UK.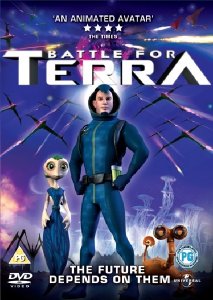 If however you are in the mood for some animation from a Hollywood source, then David Beckett has reviewed the sci-fi action movie,
Battle for Terra
, where humans and aliens conflict on a distant planet, fighting for living space. It's described on the cover as The Animated Avatar… Avatar wasn't animated?!?
MVM let Requiem From The Darkness: Volume 2 escape some years ago, and haven't been able to capture it since. The same company will release Mahoromatic - Something More Beautiful: Volume 2 on the 26th of July. Universal Studios release Battle for Terra today.