A Letter to True & Broken Noses Arrive on DVD in May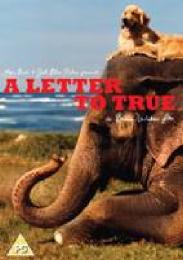 A LETTER TO TRUE
&
BROKEN NOSES
Release Date: 11th May 2009
Running times:
DVDs RRP:
Cert:
A LETTER TO TRUE, 2003 (FEATURE)
Bruce Weber is a professed animal lover, and this film centers on his own dogs, a family of gorgeous golden retrievers, including "True." A LETTER TO TRUE is a stunning look at the affection, loyalty, and unconditional love displayed by these animals - which the filmmaker sees as a metaphor for peace and hope in the world. In a highly personal commentary, Weber interweaves his personal obsessions: music of the '50's and '60s, home movies of Dirk Bogarde in Provence; conversations with Elizabeth Taylor (another great dog lover), recollections of friendships past, and speculation about how our lives have been changed by the events of 9/11. Tying these various strands together with a poet's logic, A LETTER TO TRUE is a little like staying up late with Bruce Weber, listening to great music and peeking into the mind of a world-class connoisseur. With narration by Julie Christie and Marianne Faithfull.
Please note there are no special features on this disc.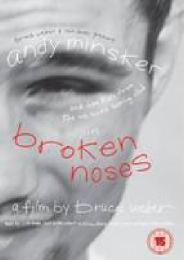 BROKEN NOSES, 1987 (FEATURE)
Weber's exploration of the ideal of manhood and machismo tells the story of professional lightweight boxer Andy Minsker. The film traces Andy's boxing career with the U.S. Olympic Boxing Association, his fights in Las Vegas and his training of the young men of his small boxing club in Portland, Oregon whom he's almost adopted as his own sons.
SPECIAL FEATURES
Original Trailer
Legend of True: The Dog of a Million Kisses (Short Film)
Delta Society (Short Film)
Best Friends (Short Film)