Page 22 of What are you listening to now??? (Music recomendations)

RE: [VIDEO] What are you listening to now??? (Music recomendations)
admars

(Elite)

posted this on

Friday, 5th April 2019, 11:23
I saw this the other day
Quote:
Chuck D Lists His Top 13 Most Influential Rock Albums
https://hiphopdx.com/news/id.50718/title.chuck-d-lists-his-top-13-most-influential-rock-albums#

he really likes Rage Against the machine, anyway, he mentions Body Coutn, who I like (Ice-T's heavy metal band) they released an album the other year that was pretty good, which got me thinking about their first album, with the infamous Cop Killer track.

found it on ebay for not too much money, haven't heard it in years, so today on way in to work I was listening to the first Body Count Cd, which I probably haven't heard since I was at college at Uni - and was singing/swearing along at top of my voice, good job windows were up ;)

https://admars32.wordpress.com/

https://mobro.co/admars?mc=1

This item was edited on Friday, 5th April 2019, 11:55

RE: [VIDEO] What are you listening to now??? (Music recomendations)
Si Wooldridge

(Reviewer)

posted this on

Friday, 26th April 2019, 20:47




---------

Si Wooldridge
Reviewer



http://synth.myreviewer.com

[VIDEO] RE:What are you listening to now??? (Music recomendations)
admars

(Elite)

posted this on

Friday, 26th April 2019, 21:20
I remember when I first heard this - when I saw Lost Highway at the cinema

bought the soundtrack the following day :) they've come a long way from the metal/industrial band they once were.
The Perfect Drug by NIN on that is really good as well.
https://admars32.wordpress.com/

https://mobro.co/admars?mc=1


[VIDEO] RE:What are you listening to now??? (Music recomendations)
Snaps

(Elite)

posted this on

Thursday, 16th May 2019, 01:48
Snaps
---
My new Flash Fiction blog. All my own work
500ish
---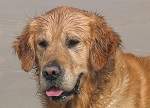 I am not young enough to know everything.

RE: [VIDEO] What are you listening to now??? (Music recomendations)
badboybez

(Elite)

posted this on

Saturday, 18th May 2019, 09:11