Page 1 of Fireworks and drones

Fireworks and drones
Snaps

(Elite)

posted this on

Saturday, 2nd January 2021, 11:07
Many of you may have already seen the London new year display which I thought was well done but I have a question on a family level.
One for the more techy amongst us.
Is any kind of display possible mounting small lasers on an individual drone, ideally one of the sub 250gram ones with less restrictions.
I ask as I don't think it will be many years until fireworks are banned for backyard use.




Snaps


---
My new Flash Fiction blog. All my own work
500ish
---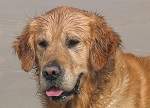 I am not young enough to know everything.
This item was edited on Saturday, 2nd January 2021, 11:10

RE: Fireworks and drones
bandicoot

(Elite)

posted this on

Saturday, 2nd January 2021, 14:11
The London new year display was pants, totally rubbish and fake looking, especially that sir tom wheelchair stuck in mid air, that's when I switched off.

As for drones with lazers fitted, I would assume that's totally illegal, in case you blind a pilot in mid flight. A sub 250gram lazer you would be better fitting a flashlight on the drone.

Moral: Stick with fire works,till they are made illegal as well LOL.

RE: Fireworks and drones
marksparks999

(Elite)

posted this on

Sunday, 3rd January 2021, 14:34
I don't think fireworks should be illegal, but perhaps only be able to purchased by from licensed sellers, and for properly licensed organised displays

RE: Fireworks and drones
I don't think they should be illegal, just chipped to only explode at midnight NYD, firework night and Diwali, and every other time it's not an annual occasion just fizzle out.


Editor
MYREVIEWER.COM

My Flickr Photostream