Frank and I
Introduction
This Playboy DVD is apparently based on a late-Victorian short story published in New York (and which you can buy on the net for a `lightly worn` copy - "only 5 dollars guvnor" - apparently).
Anonymously written (well, I don`t blame them), it concerns the story of an English gentleman who discovers what he believes is a 16 year old boy walking along a rough road and is obviously in need of food and shelter. Would you believe it?.`he` is actually a girl! She is uncovered (as it were) as she is being soundly spanked after disobeying the master and delving into his `artistic sketches`. For reasons which are explained in a flashback somewhere within the interminable 78 minutes, this is an enjoyable experience for both her and the spanker (the aforementioned English gentleman), and they both continue a vague sado-masochistic relationsh….zzzzzzzzzzzzzzzz.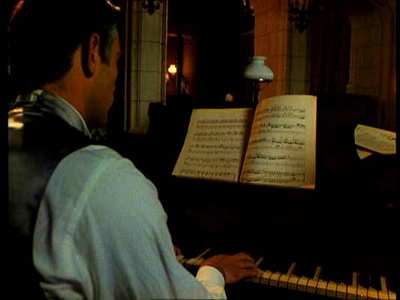 Video
Video quality (contradiction in terms here) is shoddy. Any form of print clean-up has been forgotten about and so no more will be said.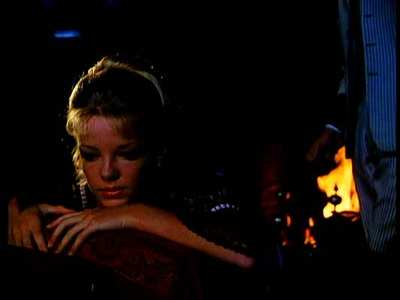 Audio
The sound is almost as bad, with the prize for worst recorded (and indeed, played) soundtrack. Marc Hillman`s music is not that bad, and contains a sweet little clarinet solo, but was obviously done in such as rush that it seems some local primary school orchestra was booked at short notice for the recording session. The split by the French horns at 29 secs (that`s SECS!) into the film is a marvel. We can experience this throughout the film, as the short pieces were obviously not re-recorded for different sections. The score is conducted with great panache (thought I would use a French term, as the opening `Playboy présente..` tends to give things away) throughout by J.L Negro. Why I haven`t seen him in major opera productions is a mystery which will haunt me for the rest of my life.
I`m also not sure whether there was any dubbing going on, but Christopher Pearson who plays Charles Beaumont (English gent) has a peculiarly French accent. Or perhaps this is just his porn name and he had an unfortunately named mother and first pet.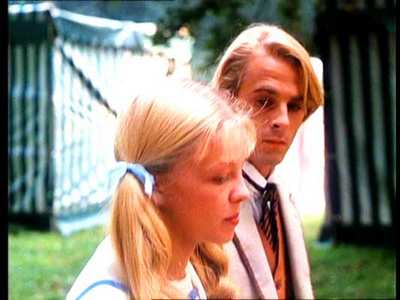 Features
I found the `extras` to be the most entertaining thing of the whole package.
They consist of some scenes from other release in the Playboy series (reviews of which may also be found on this site), but with no narration or indeed any hint of what plot there may be, although to be honest that may not be the point of these films. I will try to fill in the storylines from what I saw.
Christina - motcyling, sex, topless kung-fu, sex
Black Venus - sex. Although I`m pleased to say that we do have some of the slow movement of Schubert`s 5th symphony accompanying this, and it is apparently based on a short story by Honore de Balzac. Obviously a classy take on the genre.
Ecstasy - sex. They seem pleased to announce that this `stars` Tiffany Bolling (which I think is a weird sexual practice) and Britt Ekland, who was probably short of a bob or two at the time.
Love Circles - sex, gambling, skiing, sex, saunas, joining the mile-high club - in the cockpit!…and…oh yes, sex.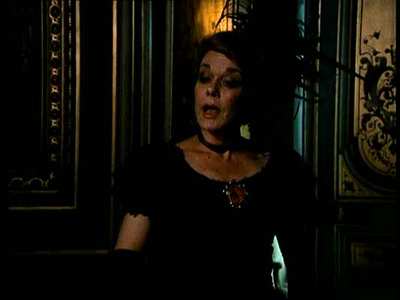 Conclusion
Whatever you do, don`t think that the `related discs` are in any way related!
This semi-erotic, soft-core nonsense was produced for, well…I don`t know. I can`t imagine anyone would seek out things like this, unless they felt a nostalgic twinge for what seemed like a golden-age of dirty videos you rented out with your mates while your parents were shopping. Even then you will most likely be disappointed.
The acting is deplorable, and the script equally awful. "I knew instinctively that Frank had not told me the whole truth", says Beaumont, after he began to have suspicions that the 16 yr old boy wasn`t everything he said he was. The protruding chest would have given it away to a blind person, but as I said, plot (and indeed any form of sense) isn`t really the point in stuff like this.
The disc is so badly produced, that, just as my esteemed colleague Si Wooldridge discovered while he endured `Ectasy`, I was forced back to the title page on the switch between chapters 1 and 2. This doesn`t really spoil much, as we are half-way in between the first major spanking session, but shows the sort of care that has been put into this release.
Sado-masochism has a far classier champion in `Secretary`. I give this offering 1 out of 10, purely because Jennifer Inch (Frank / Frances) has a nice smile, and she also played a fairly major role in Anne of Green Gables, so must be a nice girl really.