Review of Green Street
Introduction
Green Street is the story of expelled Harvard journalism student Matt Buckner (Elijah Wood).
Framed for his hotshot roommate`s campus drug dealing, and unable to call on his foreign correspondent father for help, Matt heads for London to visit his sister Shannon (Claire Forlani).
He arrives with the weight of the world on his shoulders and a bottled-up rage at having his future unjustly taken away from him.
He`s barely in the door and exchanged pleasantries with his new brother-in-law Steve (Marc Warren) when Steve`s swaggering, swigging little brother Pete (Charlie Hunnam) arrives to borrow money to go to the West Ham game.
As Steve`s made theatre plans for the evening that don`t include Matt, he obliges with the conscious-saving qualification that Pete takes Matt with him.
Pete grudgingly takes Matt to the boozer to meet his mates, the Green Street Elite, the hardest football firm in the country, of which he`s top boy.
Matt seems fascinated by this family-type unit especially when Pete tells him of " The Major" - the almost mythical founder of the GSE, now retired.
He`s quickly accepted by all but one, the moody Bovver, (Leo Gregory) after he stands his ground and proves himself in a scrap with the opposing fans, and he quickly becomes drawn to the hooligan lifestyle.
He moves in with Pete and his reputation quickly spreads throughout the east end, especially after a particularly violent trip to Manchester when he managed to get his firm past an ambush by pretending he was part of a Hugh Grant film crew.
Oh Dear! I`m afraid this film doesn`t get any better either.
It goes along with these kind of embarrassing interludes and ballerina style fighting until the inevitable happens - yes, someone gets a "right old spanking."
All that matters now is: "the big one." The cup draw between West Ham and Millwall - a grudge match where there`s history between the two sets of fans and scores to be settled.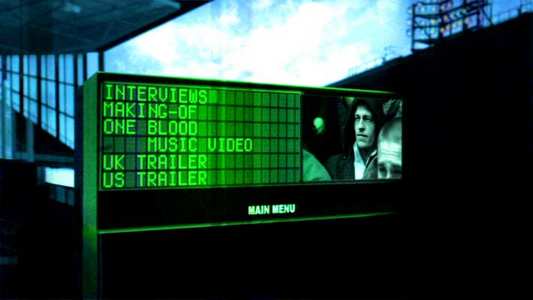 Video
Filmed in 2.35 Anamorphic Wide Screen, the picture quality in the film is fine.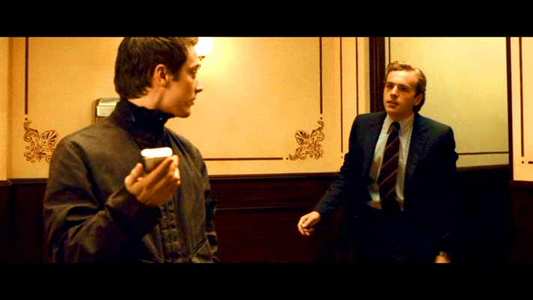 Audio
Dolby Digital 5.1
The soundtrack to this film features some excellent tracks such as, I Wanna Be Adored by The Stone Roses, synonymous with early 90`s and the golden age of the football hooligan. There are also others stinkers such as One Blood and Stand Your Ground.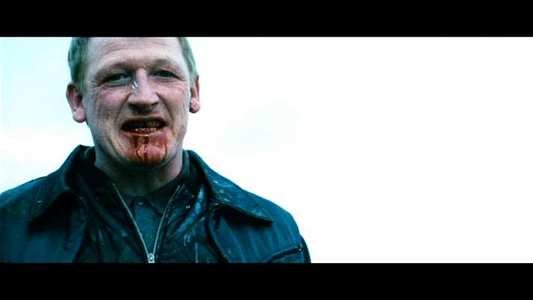 Features
Elijah Wood - From Hobbit to Hooligan
A five-minute interview with the leading man.
Standing your ground - The Violence of Green Street
Six-minute interview with the director and others on the fight scenes.
A clear direction - Lexi Alexander
Four-minute interview with the cast talking about the director`s qualities and style.
Making of One Blood - Music Video
This song is played during the end fight sequence. It`s dreadful and so close to Dire Strait`s, Brother in Arms that you can almost imagine the veins bursting through Mark Knopfler`s headband.
UK Trailer
US Trailer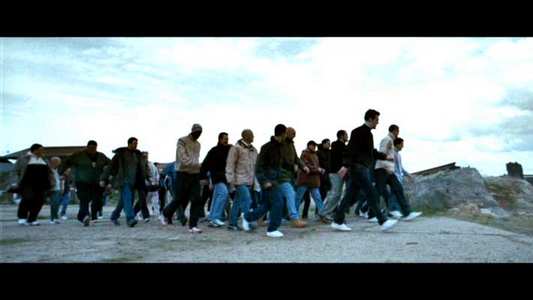 Conclusion
I can`t believe for one second that any football fan in Europe or South America would find anything realistic about this film.
Elijah Wood must have been desperate to shake the hobbit tag to sign up for this one as he`s about as believable a football casual as Julian Clary would be as Tony Soprano.
He has an excuse though, he`s from the other side of the pond and he`s not the worst thing about the film.
Charlie Hunnam`s cockney accent is toe-curlingly embarrassing and when he tries to explain rhyming slang to Matt I was hiding behind a pillow.
Claire Forlani is criminally underused and Warren`s character becomes almost caricature in the flashback scenes - he looks like Pat Sharp with a grudge.
Leo Gregory on the other hand must have been doing a "blinding" job as the snivelling, sneering, hate-filled Bovver because I loathed his character even more than Hunnam`s.
I think the worst scene for me is when he puts on a fluorescent media vest, walks around the pitch to taunt the opposing fans and gets pulled away by stewards.
He`s giving it the big come-on and looks like a constipated chimp on a treadmill but this obviously doesn`t warrant arrest in Planet Alexander because he`s waiting outside the ground for his mates at the end of the match.
That`s the thing about Green Street; nothing is authentic.
Director Lexi Alexander claims, in the extras, that she was brought up going to football with hooligans and this was the basis for her research. I don`t know where she went to matches but it certainly wasn`t Glasgow. She has sold out a fairly good idea in favour of commercial success by filling the project with a totally unbefitting, but good-looking cast.
Should we really be expected to believe that someone of Matt`s stature would be allowed in to a football match by himself let alone throw a punch?
As for Pete, how realistic is it to have a boy of his age leading 40-year-old men into battle?
No one seems to get arrested during the film, even though you can`t go for a pie and Bovril at any ground these days without appearing on five or six camera screens.
I think it`s also a bit risky to sanitise and glamorise a subject matter such as football hooliganism by giving it the Hollywood spin, especially when done like this.
A lot about the film annoyed me. The over-the-top wide boy accents, the unbelievably cheesy sub plots that make the violence look like some kind of game and of course the Rocky-style fight scenes.
I suppose I have to bear in mind that it is a directorial debut and it wasn`t mind-numbingly boring.
I much prefer the muppets in Sesame Street though.