Nosferatu (2 disc set)
Introduction
This 1922 film Nosferatu is a classic, and rightly so. It has gained a spot in the Horror hall of fame, on account of being the first Dracula film, and also a masterpiece.
Nosferatu is basically based on Bram Stoker's "Dracula", which we all know and love – but was made without permission of his estate. Thus 'Dracula' is 'Nosferatu'. The film is silent – for all those of you who don't know – and was originally black-and-white. So it really is a compliment when I say that the film has stunning visuals and a truly eerie atmosphere.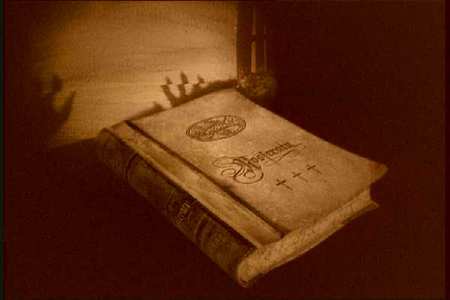 Video
This magnificent 2-disc set includes the original black-and-white print on one disc, and a tinted sepia print on the other disc. Of course, this film was made nearly 80 years ago and so there are all manner of print defects – cracks, spots, grain, and dust – but that this classic is even on DVD and watchable is a true accomplishment. It should also be noted that Bram Stoker's widow ordered all copies of Nosferatu in Germany to be destroyed, but obviously other European prints survived – which makes the picture presented here even more remarkable.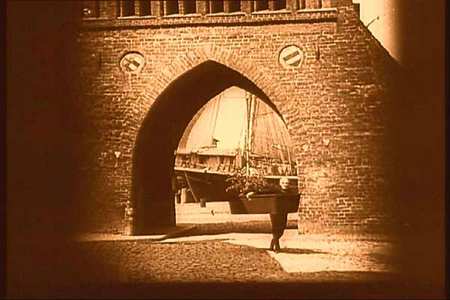 Audio
This silent film famously has had many (four I believe) different soundtracks to it. I like this score, it is creepy and emotive, and on this edition remastered into 5.1. Of course, don`t expect anything other than atmosphere, there is no dialogue or bass to speak of!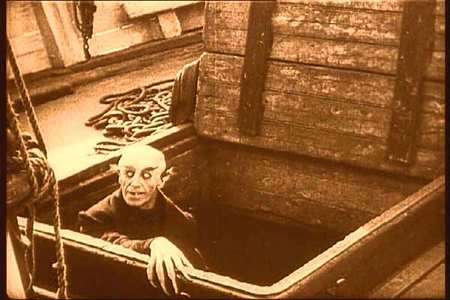 Features
Eureka Video has tried to make this a real Special Edition, and have succeeded to some extent. Included are two fitting and informative featurettes on this film, a great fake-archive trailer and a couple of descriptive essays.
There is also a commentary by a film 'historian' – this is delivered in the `Trailer Voice` we hear on TV and in the cinemas. Whilst this is slightly unnerving, don't let this put you off – true fans will get a lot of satisfaction from this detailed analysis, although it is not as 'entertaining' as some commentaries.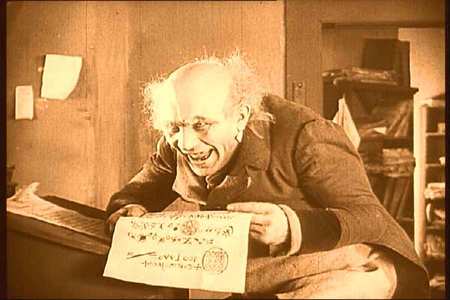 Conclusion
Nosferatu is a great film, a true classic. A must-have for any film buff and especially anyone who likes Horror, and would like to see a seminal film in this genre. Wilhelm Murnau directs with flair ahead of his time, and Max Schreck is probably the scariest vampire ever - he really IS Dracula, just see him!
This Special Edition is also a great buy. Of course the sound and picture is nothing compared to any fairly recent film, but I give them both high marks because it is just great to have a film as old as this well-presented on DVD. The extras are also very satisfactory, if not spectacular. I would have liked to see a commentary by fans perhaps, or celebrity fans even (Coppola, who directed a modern version?). Still, this 2-disc set is really excellent, and the extras and menus perfectly capture the feel of this film.
Also included is a trailer for "Shadow of the Vampire", a part-fact, part-fiction story based around the making of this movie, starring Willem Dafoe and John Malkovich. Look out for it soon in the cinemas, and possibly the Oscars too.