Dracula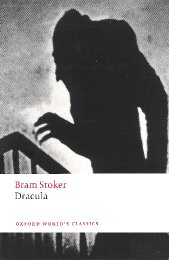 Bram Stoker's classic piece of Gothic literature
Authors:
Bram Stoker

Retail Price (Hardback): Retail Price (Softback):
£5.99
Retail Price (Ebook): ISBN:
9780199564095
First Published:
10/02/2011
Description:
Bram Stoker's 1897 Gothic shocker introduced Count Dracula to the world, an ancient creature bent on bringing his contagion to 1.ondon, the very heart of the British Empire. Only a handful of men and women stand between Dracula and his long-cherished goal, but they arc vulnerable and weak against the cunning and supernatural powers of the Count and his legions. As the horrif'ing story unfolds in the diaries and letters of young Jonathan Harker, Lucy, Mina, and Dr Seward, Dracula will be victorious unless his nemesis Professor Van Helsing can persuade them that monsters still lurk in the era of electric light.

The most famous of all vampire stories, Dracula is a mirror of its age, its underlying themes of race, religion, science, superstition, and sexuality never far from the surface. A compelling read, rattling along at break-neck speed, it is a modern classic. This new edition includes Stoker's companion piece, 'Dracula's Guest'.
Publishers:
Oxford University Press