Sleepless
Though Mario Bava arguably invented the cinematic Giallo in 1963 with The Girl Who Knew Too Much, I regard Dario Argento as its finest practitioner with his 'animals' trilogy, Deep Red and Tenebrae as some of the greatest Giallos ever made.  He is perhaps most well known for Suspiria and Inferno and being the subject of a debate in Juno as to who was the better horror director, him or H.G. Lewis!
 
Nearly a decade after his last Giallo, Trauma, and many years after the genre was at its peak, Argento made yet another with Sleepless.  A brief prologue shows Detective Moretti (Max Von Sydow) promise a young child, Giacomo, he would find the person responsible for murdering his mother - brutally and repeatedly stabbed through the head with a musical instrument.  Seventeen years later and it appears the killer, nicknamed 'The Dwarf' due to his diminutive stature, is still going.  The film opens with a prostitute refusing to do what her client asks but changes her mind when she sees the money on offer.  Scared by the freakish behaviour of the person under the covers, she takes the money and runs, accidentally taking a folder that would appear to give the killer's identity.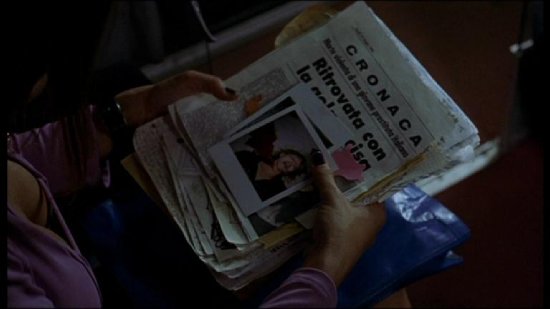 On the train home, she calls a friend to tell her what she has and to make sure that she's going to be met at the station but, when there are strange noises and the guard who says he will keep an eye on her is found unconscious, she realises that she is alone on the train with the killer she thought she'd escaped.
 
The earlier murders were confined to a small area in Rome but recent homicides have spread and Giacomo is invited by his friend Lorenzo to stay with him in Milan.  Giacomo goes there and it's not long before he's embroiled in the murder spree, desperately trying to track down the killer with the help of his old friend, Ulisse Moretti.
 
Each have different ways of going about the manhunt and Giacomo is temporarily distracted when he falls in love with a beautiful harpist, Gloria.  When the net begins to tighten, Giacomo comes across one revelation after another and Moretti confronts 'The Dwarf' in his home.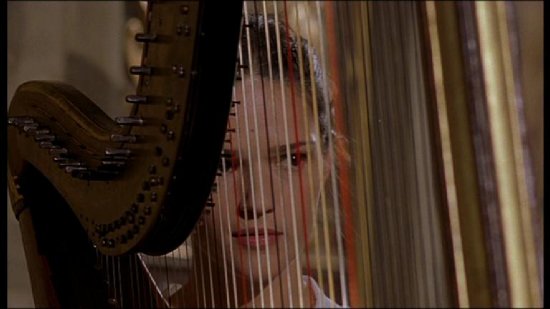 This is the only film in the Masters of Giallo series where the director will be universally recognised as such and the film released is actually a Giallo!  This is one of the few films of Argento's that I hadn't seen and I'm glad that Arrow films are taking a leaf out of Shameless's book and releasing these films that have been previously unavailable uncut in the UK.  It would be hard for any of Argento's films to live up to his greatest work and, though Sleepless is a gripping and extremely well crafted picture, it's no Deep Red or Suspiria.
The Disc
Extra Features
The disc has a nice feature on Dario Argento and Modern Giallo films, with Argento as pretty much the only director still making them; there are interesting contributions from Joe Dante and Antony Timpone.  There is a decent 15 minute Italian Making Of, well subtitled in English, which doesn't give much away (obviously designed as an EPK piece) and includes some revealing interviews and footage from the set.  There's also a photo gallery which is pretty well put together and plays automatically.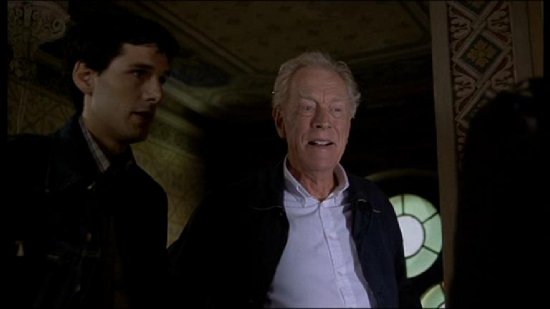 The Picture
Sleepless
has all the features that you'd associate with an Argento Giallo and has been given a pretty spiffing transfer with excellent contrast and colours - the shadows look great and the murder scenes are suitably gory and lurid. 
*The pictures contained in this review are for illustrative purposes only and do not reflect the image quality of the disc.*
The Sound
You have the option of DD 5.1 Surround or 2.0 Stereo and I started with the former but found the mix had factored in the rear speakers far too much as they were much too loud so I switched to the Stereo and found that to be just as clear and presented the excellent score by Goblin (who else?) and the atmospherics pretty well.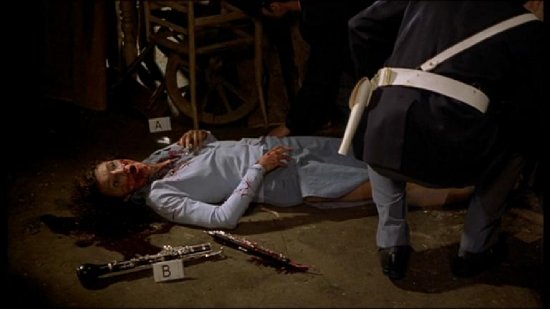 Final Thoughts
Whilst not hitting the heights of Argento's best work,
Sleepless
shows that the Italian maestro still has it and, if anyone can be considered a Master of Giallo, it's him.  If you're at all interested in Italian horror, then this is a DVD well worth your attention and I hope that the next batch from Arrow Films are as good as this; there must be a place for Mario Bava but it's just a question of which film to release.