WAZ
Introduction
Veteran cop, Eddie Argo (Stellan Skarsgård) and his rookie partner Helen Westcott (Melissa George) are called to the docks one night when some kids discover the body of a pregnant woman, killed by electrocution, with WΔZ carved into her stomach. Her boyfriend's mutilated body is found hanging in his apartment and the autopsies reveal both were drugged with a rare animal tranquiliser used by only one person in the state, Dr. Gelb (Paul Kaye).
Eddie and Helen visit Dr. Gelb, finding him deranged and with the WΔZ formula on his blackboard, but he has an alibi for the night of the murder. However, one of his former assistants, Jean Lerner (Selma Blair), was victim of a heinous crime and was obsessed by the WΔZ formula, which denies human altruism.
The body count starts rising, with the victims appearing in pairs - one electrocuted, with WΔZ carved into their flesh, the other showing signs of torture, with a burn on their index finger. Eddie realises the answer lies in the Lerner case.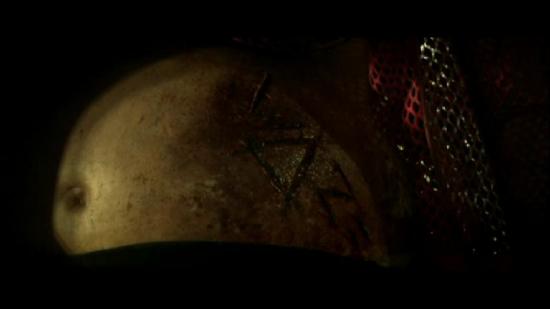 Video
A very clear, but dark, picture, linking style and theme. Belfast does an excellent job of standing in for New York City, with only a few scenes shot in the US.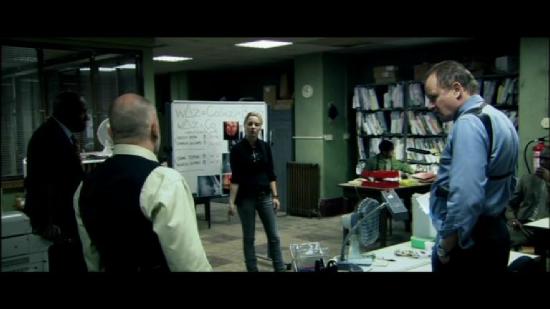 Audio
The audio is excellent, with both 5.1 soundtracks delivering clear dialogue and a suspenseful score.
There are fine English HoH subtitles available.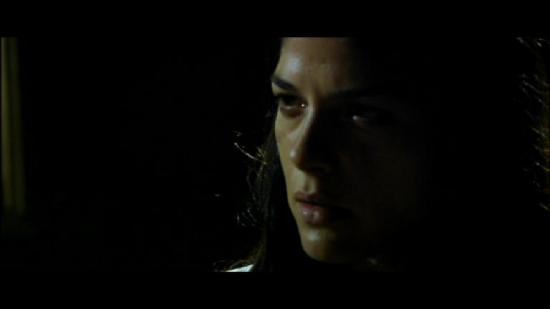 Extra Features
Deleted Scenes - three of them. Their omission did not harm the film. Optional commentary by Tom Shankland.
Interviews with crew - the director, writer and producer talk about the film.
Making of - a fairly lengthy and comprehensive look at the film's production.
Torture Featurette - a look at the torture scenes and what they considered to be gruesome enough.
In the commentary, Tom Shankland is joined by Alan Jones and they chat through the entire running length of the film, providing a lot of information. I got the feeling that Shankland would have struggled by himself, so horror author Jones acts as a catalyst.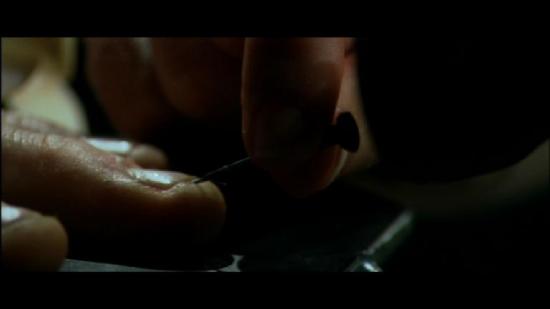 Conclusion
Stellan Skarsgård has the perfect mix of gravitas and world-weariness as Eddie, the cop who's equally at home on the streets as the criminals and has a good relationship with Melissa George, now a genre regular after appearances in
Turistas
(Paradise Lost),
The Amityville Horror
and
30 Days of Night
.
WΔZ
is Tom Shankland's feature film debut and it's an accomplished one at that. The cover quote "SAW by way of SE7EN" sums it up well, as
WΔZ
is an intelligent and involving detective drama, with a fine denouement and toe-curling torture scenes.
Recommended for genre fans.