The Last Sermon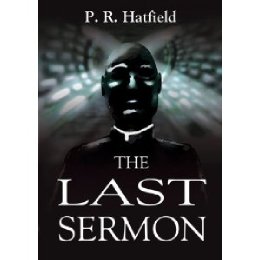 Authors:
PR Hatfield

Retail Price (Hardback):
£9.99
Retail Price (Softback): Retail Price (Ebook): ISBN:
9781857566949
First Published:
2009
Description:
Synopsis:
When the mangled remains of several bodies are discovered strewn across Central Park, the NYPD's finest are both baffled and appalled. It appears to be the demented handy work of The Big Apple's latest serial killer, but there is something more to the mutilations...something far more sinister. It quickly becomes apparent that evil is prowling the streets of New York with a sick, religious agenda. Jonathan Washberg thought he'd seen it all during his years on the force, but now the omens are not looking good for him as he becomes targeted by this sadistic madman. Behind the masquerade of tourist attractions, an evasive murderer is waiting to cast judgement on the city that never sleeps. As the killer uses the sewers beneath the hectic metropolis as his torturing lair, the race is on for Jonathan and his team to finally put an end to the nightmare. Will they be able to catch the killer before he finishes the sermon? Or has the service only just begun?
Publishers:
Janus Publishing Co