Anime Review Roundup
The Anime Community in Lockdown
There are two sides to anime fandom, the consumer side and the community side. Buying anime on disc, and manga books, as well as streaming anime online is something that we can all do at any time. But the community side of thing, the Anime Expos and the Film Festivals are currently denied us. Well, Anime Limited are getting together with a few friends like Manga Entertainment and Crunchyroll to bring the festival experience to the online sphere beginning with Cloud Matsuri.
Cloud Matsuri
runs from May 30th – May 31st, and it's free.
The details are available here
, although the guest list is yet to be finalised. Anime Limited will be 'bringing' us online panels with some of the most prominent anime creators working today, while Manga Entertainment have a Q&A with some One Piece voice actors lined up. There's more yet to be announced, and you can sign up for a newsletter to remain informed.
Today, Anime Limited launched
Screen Anime
, the online anime movie festival. Now online anime is practically ubiquitous, although the focus is usually on TV rather than films. Screen Anime is a more curated experience. For £3.98/mo (or £39.98/yr), you can get the film festival experience at home. This offers a choice of 4 films a month and one selected television series, and you get bonuses like interviews with the creators, short tie in films and the like. The May line-up has been revealed to include the films, Promare, Patema Inverted, The Wings of Honneamise, and Penguin Highway, although the TV series is yet to be announced.
You can register your interest at the Screen Anime site
.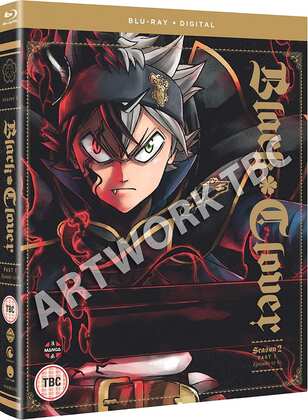 Just one review for you this week,
Black Clover Season Two Part One
. Once again, I fall into the trap of having to write about a long running shonen show, where the most that you can really hope for from a new release, is an incremental improvement over what came before, or more of the same. These are stories that take hundreds and hundreds of episodes to unfold. So if I tell you that in the first instalment of Season Two, Asta has to face off against the Eye of the Midnight Sun, that isn't really telling you anything new. There are some developments in the story that I could tell you about, but they'd be spoilers. I could also tell you that Asta is an annoying git, but you already know that.
This Week I Have Been Mostly Rewatching...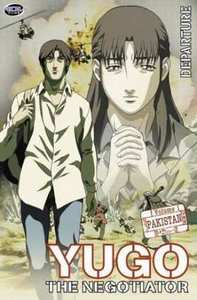 Yugo the Negotiator. There is an anime genre that deals with mega-testosterone characters, we're talking characters so masculine that they make Chuck Norris seem effeminate. These are the more-than characters, who one-up everyone they encounter in shows like Fist of the North Star, and Jojo's Bizarre Adventure. Yugo the Negotiator is what you get when you apply that hyper-masculine approach to a serious drama. Yugo Beppu is the negotiator of the title, a Japanese man who gets hired to deal with all those situations that governments and embassies can't handle, whether it's a hostage crisis or the mystery of a lost inheritance. There are two stories in this series, one set in Pakistan, and one in Russia, hot and cold, and the show really impresses with the level of research and detail put into the stories. These are quality stories, but the show drops the ball by making the main character a more-than character, who has to one-up everyone he encounters. He's tougher than tough, more heroic than any hero, more stoic than any ascetic, more Islamic than any Moslem, a better tabla player than any musician. Yugo the Negotiator, despite all its authenticity and attention to detail, is a show that you just can't take seriously. But it is a whole lot of fun.
Yugo the Negotiator was released in the UK in four DVD volumes by ADV Films, and this was when you got great pack-in extras with the DVDs and a lot of extra content on disc as well.
Here's my review of volume 1
. You might find the individual volumes second hand, or maybe even the odd new copy here and there. Just checking on Amazon brought up two copies of the complete series collection in stock. If you want to see a show that is so straight-faced and serious about its excesses that it becomes silly, then Yugo the Negotiator is worth a watch.
Manga Entertainment released Black Clover Season Two Part One on Blu-ray and DVD on May 4th.