Anime Review Roundup
Anime on the Big Screen
DVDs and Blu-rays are all well and good, but just like any feature film, anime features are meant to be seen in the cinema. Alas, anime being the niche entertainment medium that it is, that chance rarely arises in the UK. One such chance however is the now annual, Scotland Loves Anime film festival, and details of this year's line-up have been announced. It's Glasgow and Edinburgh again, and highlights include the 4k restoration of Belladonna of Sadness, and the vintage Momotaro, Sacred Sailors. Newer fare includes Harmony, Anthem of the Heart, Your Name, the Girls und Panzer movie and Kizumonogatari.
Read more at UK Anime Network
.
Speaking of Your Name, Makoto Shinkai's latest work has received a whole lot of attention, and this time it's getting a nationwide theatrical distribution this November courtesy of All the Anime, who have licensed it for home video release as well. On top of that, Your Name will be the first anime feature to be in competition at the 60th BFI London Film Festival in October. You can look to
All the Anime's blog for more details
, including where the film will be showing, and how to book tickets.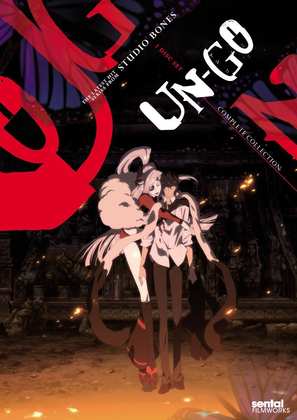 First up last week was
Un-go
, the detective show which failed to spin up in my Blu-ray player when I tried reviewing the UK release. Second time's the charm, I thought, as I imported the US DVD instead. Alas, charm was distinctly lacking in this show the second time around, as it certainly didn't live up to the simulcast experience. It's beautifully animated by Studio Bones, and it has a greater degree of depth and thought behind it, given that it's a noitaminA animation (ooh, palindrome), but the show's myriad flaws stand out in stark contrast when viewed in marathon form. Click the review to partake of my disappointment.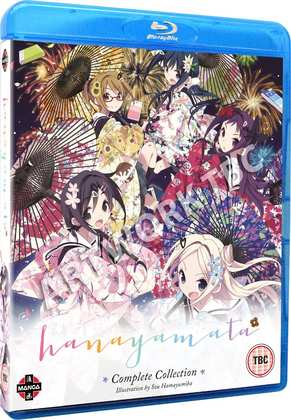 Fortunately I had
HaNaYaMaTa
to make things all better. It's a show about a group of girls who start a club in high school, and it follows them on their minor trials and tribulations as they learn more about their passion, and how to succeed at it. There's a whole lot of slice of life too, and celebration of friendship. This is a stock formula for anime these days, this format has resulted in countless shows, from K-On to Girls und Panzer, but no series quite puts the elements together as flawlessly as HaNaYaMaTa does. It is the exemplar of its genre. Incidentally, the club is the Yosakoi Dance Club, and Yosakoi's a whole lot of fun if this show is any indication.
This Week I've Been Mostly Rewatching...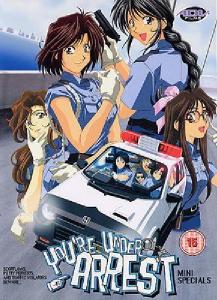 You're Under Arrest: Mini Specials. It still occasionally happens today with UK anime. We may not get the main series, but we wind up getting the ancillaries. I suppose making a 52 episode or more run economically viable here is too big a gamble. Even quite recently we got the Patlabor OVAs, long after the Patlabor movies, but the Patlabor series in not forthcoming. In the past we've had the Urusei Yatsura movies and OVAs, the Ranma½ movies, the Ghost Sweeper Mikami movie, but never a sniff of the TV series that spawned them. The You're Under Arrest franchise took a similar route in the UK. The four episode OVA series that led into the TV series is a perennial favourite of mine, released here long ago by MVM, but it fell to ADV to release the movie and these Mini Specials, but once again, we never saw any of the TV series. Created by Ah My Goddess' Kosuke Fujishima, it follows an unlikely pair of friends who serve as traffic policewomen. The mechanically minded Miyuki is teamed up with the tomboyish and unnaturally strong Natsumi, and together they deal with all kinds of petty crime. The OVA series was vehicular eye-candy with some interesting stories. These mini specials, 20 episodes some 6 minutes long, are less rewarding, set after the end of the television series. There's not a lot of story that you can fit in the shorter runtime, and the policewomen have to deal with more than their fair share of would-be molesters, panty thieves, voyeurs and perverts. It's better in small doses, except ADV have put them together into five half-hour blocks. It is pretty forward thinking in one respect though, featuring a transgender character who's not a cliché.
If you want to read more, I reviewed the
You're Under Arrest Mini-Specials
back in 2008, although ADV actually released the disc in the UK in 2004. Naturally it's deleted both here, and in the US. There are a few 'new' copies floating around some UK e-tailers, although second hand would be cheaper. The same goes for the US release.
Sentai Filmworks released Un-go on DVD, and Region A locked Blu-ray back in 2012. Manga Entertainment released HaNaYaMaTa Complete Collection on DVD and Blu-ray last Monday.