Anime Review Roundup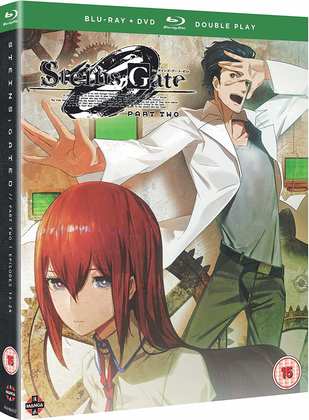 Steins;Gate is one of my favourite anime, a show that I simply fell in love with when I first saw it, and even now I tend to think of it as a little ball of perfection. Once you get into that kind of state over a show or a movie, it is really hard to get enthusiastic about a sequel, as the fear is that it will demean all that has come before. It needn't be bad either, it could be a simple and ultimately pointless rehash, or it could develop the story well, but in a way that never lives up the original. My favourite movie is Blade Runner, and Blade Runner 2049 got almost everything right, yet it still pales in comparison.
Steins;Gate 0 Part 2
is the conclusion of the alternate timeline spin-off, and contrary to my expectations, the story actually panned out pretty well. It's a well put together, engaging, and entertaining show. It's just that the story that it wants to tell, moves the characters on in a way that separates them from who they were in the first series. That's called character development. But Steins;Gate 0, good as it is, still rubs me the wrong way. Click on the review to read more.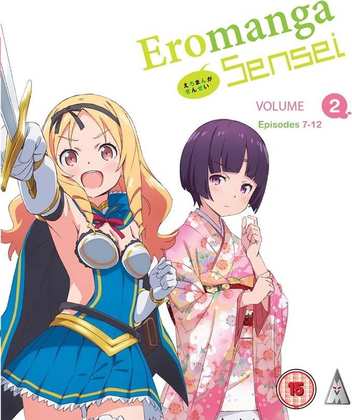 It was a week of conclusions then, as I saw, hopefully, the conclusion of the light rom-com Eromanga Sensei.
Eromanga Sensei Part 2
offers more of the tale of the light novel author, who finally gets to know his reclusive step-sister, once he learns that she's the illustrator who creates the art for his books. His life gets more complicated when he encounters some rival authors who also have an interest in his sister, and in him. The reason I hope that this is the conclusion, is that from the creator of Oreimo, Eromanga Sensei ends on a really high note. And given past precedent, the last thing we need to see is a second season.
This Week I Have Been Mostly Rewatching...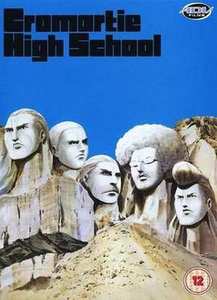 Cromartie High School. Last week it was A.Li.Ce, this week it's Cromartie High School, last chance saloon for another anime production. This is a show that I have now seen five times. I bought the collection back when ADV UK shut up shop, and got the four volumes for a bargain price. It's a comedy series with just one joke. It's about high school delinquents that speak with an exaggerated sense of politeness, and tend to over think even the smallest of things. It's not the most animated of shows; the most movement you'll see is in the hair of one particular character, and the stoic, manly, roughness of the character designs tends to blur into one, except for the robot, the gorilla, and Freddie Mercury. Each small episode tends to focus on one character's particular foible in that scattershot story arc, as it takes increasingly absurd turns towards its punchline conclusion.
The first time I watched Cromartie High School, I might have smirked a few times, but never again. Every subsequent re-watch has left me questioning my sanity, as I fail to find any humour whatsoever in it. I must have enjoyed it in some way for
this review of Volume 4
, but I've been knocking a point off the score with each re-visit. It is the most tedious, repetitive, single-note comedy I have, and this is the last time I'll see it. It's a shame, as this was when ADV really pushed the boat out on their releases. Gorgeous disc and cover art, each volume got booklets crammed with info, production notes and interviews, while the discs had more extras, along with some gorgeous animated menus. They really loved this show. It's just a shame that I didn't. It was released here in four DVD volumes back in 2006, followed by a complete series collection. Second hand is your best bet now, but I did notice a few 'new' copies still in the wild.
Manga Entertainment released Steins;Gate 0 Part 2 on Blu-ray and DVD on September 30th. MVM released Eromanga Sensei Part 2 on Blu-ray on October 14th.