Anime Review Roundup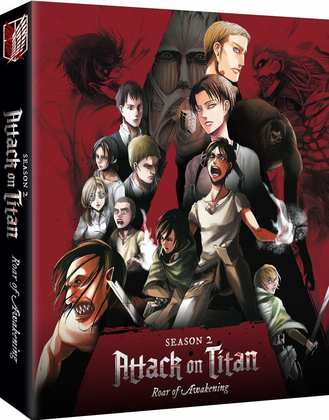 Just one anime review last week, and that was a revisit as well.
Attack on Titan: Roar of Awakening
is the compilation movie that digests season 2 of Attack on Titan. Having established the world of Attack on Titan, the walled city where the world's surviving humans cower from the man-eating Titans outside, the tragedy in the life of its protagonist Eren that propelled him on his search for vengeance and into the Scouts, and the revelation that he is more than just a young human man, the second series, and this film follows the consequences of that revelation. Eren is put on trial for his life before the apparent rules of this world are shattered, and the Titans attack again. Roar of Awakening is a rare digest movie that is better than the series that it is compiled from. Click the review to read more.
This Week I Have Been Mostly Rewatching...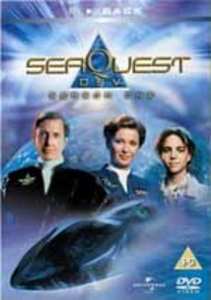 Seaquest DSV. I'm taking a step away from anime this week, to revisit one of those futuristic sci-fi that is past its sell-by date. By that I mean it's like Back to the Future Part 2, it's like Blade Runner, it's like 2001, and 2010, in that we've caught up to and passed the future that those films were predicting. Watching Seaquest DSV again is a cause for depression I found. It predicted a future 2018 where global warming had hit, the seas had risen by a foot, and mankind had started colonising the oceans. It followed the adventures of the Deep Submergence Vehicle Seaquest, an advanced submarine, exploring this new frontier, and keeping the peace among the developing oceanic nations.
2018 has come and gone, and in comparison, in the 25 years between this show's broadcast and the future it predicted, the oceans only rose 3 inches, and we have managed to avoid the global conflicts that served as its back-story. So why so depressed? Like Star Trek, Seaquest depicts an optimistic future. The UEO organisation is a fledgling world government, one that regulates industry and commerce to minimise the impact on the environment, and humans are progressing. It is about colonising under the ocean after all, something we haven't done. There's even an episode featuring the first Martian astronauts returning to Earth, something that might have seemed realistic back in 1993. This show has hope. The real world, not so much. Seaquest had its flaws in the first season, but it had some quality episodes that rival the best of Star Trek. But most people will remember this show as the one with the talking dolphin and the kid.
Here's my review of Season 1
. It was released here in the UK by Universal Playback in 2006, and has had a subsequent complete series collection from Mediumrare. I'd say don't bother with the inferior Seasons 2 and 3 but you can't get the show without them it seems, except on Blu-ray. There's actually a Blu-ray release in Germany and in Australia if you want high definition, although they are a blend of up-scaled effects and HD film footage.
Attack on Titan: Roar of Awakening was released by All the Anime on BD/DVD Combo Collector's Edition last Monday, 14th October.