Anime Review Roundup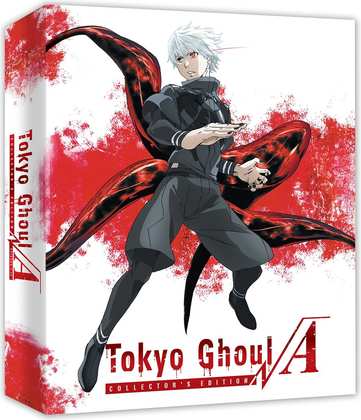 Just the one new anime review last week, the awkwardly named
Tokyo Ghoul √A: Collector's Edition
. This is the sequel to the Tokyo Ghoul series that was originally released here last year; in fact it picks up where that series left off, with a game-changing cliff-hanger. This is the show which shows a community where ghouls and humans live side by side, although not always peacefully. The main character was a human, who following an acccident received a transplant from a ghoul, and became a half ghoul. It was a fascinating premise, but as I mentioned, it ended on a game changing cliff-hanger. Click on the review to see if the game changed for the better, or for the worse.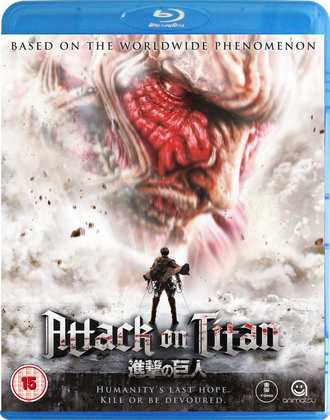 The last few months has seen a fair few manga and anime based live-action movies coming out in the UK, and that trend continued this week with
Attack on Titan: The Movie Part 1
. Attack on Titan is a hit manga series, which begat a hit anime series as well, so it's unsurprising that it got a live action feature, or rather two live action features in short order. Humans are still getting devoured, although by gargantuan genderless giants instead of ghouls. The set-up is much the same as the manga, although the characters are changed, and the setting is a post-apocalyptic Japan, instead of an alternate historical Europe. But big, man-eating giants are there, and there are plenty of hapless teens for them to eat. And this feature film has some serious budget thrown at it.
This Week I've Been Mostly Rewatching...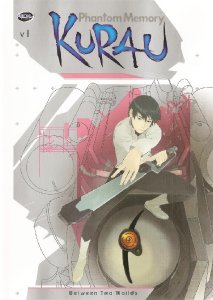 Kurau Phantom Memory. Or the seven figure straw that broke ADV's back. This was one of the last titles that the original ADV licenced at the height of the last anime bubble. The price paid was ridiculous, the kind of numbers that a mainstream TV show would have a hard time recouping, let alone a niche anime title. It fell flat on both sides of the Atlantic, with only an incomplete release in the UK before ADV went bust here. Kurau Phantom Memory might not be worth what ADV paid for it, but it's a great little sci-fi show from Studio Bones, a rare action show that is based on emotion and relationships, not your typical anime combination. At the height of the bubble, anime companies bucked otaku sensibilities and really experimented with their shows, before the money ran out.
In Kurau Phantom Memory, Kurau is a young, somewhat spoiled girl who dotes on her father, and on her birthday, because of a little sulk, got to spend the day with him at the energy research lab where he worked. It was a fateful decision. There was an accident, a release of the Rynax energy that the scientists were working on, Kurau was hit, and disintegrated. And then she was reintegrated, but changed. She'd now become linked with a Rynax energy lifeform that gifted her amazing abilities. But Rynax life forms live in pairs, and Kurau's pair remained dormant within her. 10 years later, Kurau is working as an Agent, secretly using her abilities in her dangerous work. Then one day, there is a flash of light, and a young girl appears, identical in appearance to the Kurau of ten years previously. Her pair has arrived, and nothing will be the same again, as the two are drawn into a conspiracy around Rynax Energy. As I said, it's a great action adventure sci-fi, but one that's written around emotions and relationships, particularly the relationship between Kurau and her pair, Christmas. I've reviewed the first
US ADV volume here
. The UK saw the first four volumes released before it all went pear-shaped, and some of those are still available on retail. The ADV US release is deleted as well, although second hand and a few rare new volumes are also available. But the show was rescued by Funimation, and it's available on their budget S.A.V.E. label albeit region 1, and albeit a little less budget a label thanks to Brexit.
All the Anime released Tokyo Ghoul √A: Collector's Edition on Blu-ray, and standard DVD on June 13th. Incidentally, the Collector's Edition is almost sold out at the time of writing. There will be a standard Blu-ray release next month. Animatsu release Attack on Titan: The Movie Part 1 on Blu-ray and DVD today, and I believe that HMV have an exclusive steelbook release.