Anime Review Roundup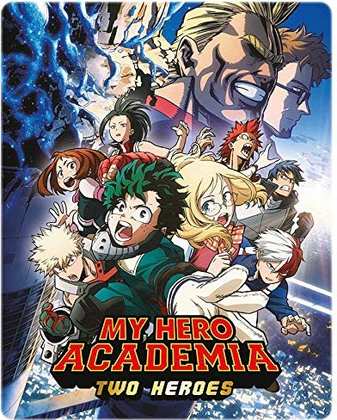 It was just movies reviewed last week, but I still managed to squeeze an anime in as well, when I reviewed
My Hero Academia: Two Heroes
. It ticks all the boxes when it comes to spinning off a feature film from a long running shonen series, making the most of the regular cast, including all the bits that fans would be expecting, and distilling what's best about the series to a 100 minute runtime, while telling a good story as well. But the My Hero Academia movie is a great piece of entertainment as well, combining a great superhero universe (that isn't Marvel or DC), with a tried and trusted action movie plot to deliver something that feels fresh.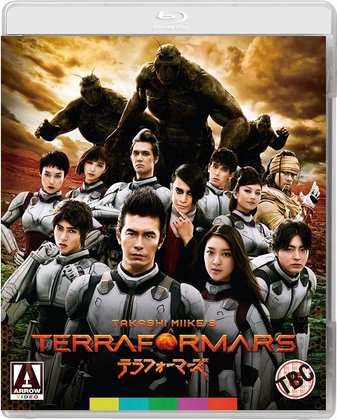 We've been waiting endlessly for the anime series based on the Terraformars manga; we were promised a UK release years ago, but at this point in time it seems unlikely that it will ever happen. In
Terra Formars
, the live action movie, we may actually get something better. After all, it is directed by Takashi Miike, and it manages to avoid all those ugly controversial aspects of the manga. It's not one of Miike's best efforts, but if you want some trusty schlock horror with plenty of gore and weird body transformations, Terra Formars should keep you entertained for a while.
This Week I Have Been Mostly Rewatching...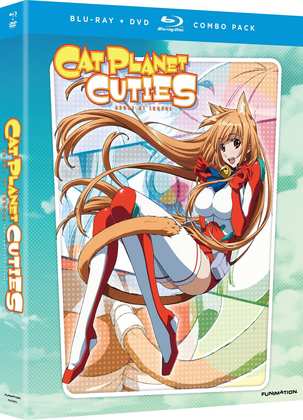 Cat Planet Cuties. I still think it's an awful, awful title, but that's the only thing I don't like about this sci-fi harem comedy. Cat people from the planet Catia (all big-breasted cute girls, apart from the small-breasted ones) come to Earth to play, and all sort of rom-com hi-jinks ensue after their representative practically crash-lands in the hapless male protagonist's back yard. They wind up declaring his house the Catian embassy while they negotiate with Earth. But there are people against a treaty, not least the aliens from planet Dogisia, who have been infiltrating Earth all this time. It sounds like just another exploitative anime, but this show is actually Star Trek with tits and ass, hope and optimism beneath a veneer of fan service. It's the most uplifting such show I have in my collection, and after shows like High School DxD and Testament of Sister New Devil, it's a welcome reminder that such shows can actually be good.
Manga Entertainment released Cat Planet Cuties on DVD back in 2013, and you should avoid it, as they made a hash of the disc authoring, poor visuals, faulty discs, and awful subtitles. I wound up importing the US Blu-ray release from Funimation.
Here's the review
. I can't play the Region A locked Blu-rays, but I can play the Region 1 DVDs in the combo release, and they are ideal.
Manga Entertainment will release My Hero Academia: Two Heroes on DVD, Blu-ray and Steelbook Blu-ray next Monday 8th April. Arrow Video release Terra Formars today on Blu-ray.