Anime Review Roundup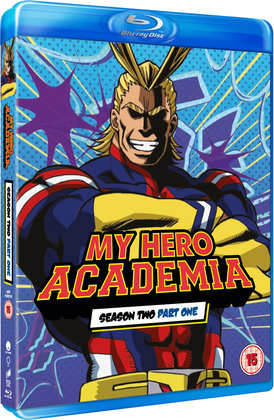 There were plenty of reviews last week, just not anime. Still there was one, rather important one, that of
My Hero Academia Season 2 Part 1
. We're talking animated popular entertainment here, an anime show about superheroes at school, which has textbook breakout title written all over it. This is a show that's guaranteed to appeal to broad audiences in the West. Despite that it is as pure Japanese anime as you can get, very much of the long running, young male demographic ilk, usually represented by shows like Naruto and One Piece. It's made immediately obvious as the second season begins with a tournament arc, pitting its youthful trainee superheroes against each other in an arena. Click on the review to read more.
This Week I've Been Mostly Rewatching...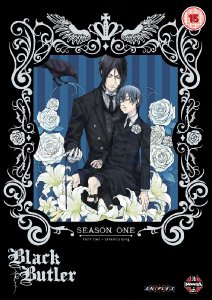 Black Butler Season 1. Speaking of long running series... I've most recently seen the modern iterations of Black Butler, Book of Circus and Book of Murder, and have appreciated the close adherence to the manga storyline. When Season 1 of Black Butler was made, it was a more conventional show, not quite as faithful to the manga as it was to filling a 26 episode run. So in between the canon storyline, we get little snippets of anime original excursions, before the conclusion went completely off the wire. Even still, the tale of a tormented upper class boy turned Victorian era secret agent and his demonic gentleman's gentleman drew enough of a following to warrant a wholly original second season. The important thing is that Black Butler is enjoyable, and it captures enough of the original manga to make it a worthwhile adaptation. Incidentally, I also tried watching Loups=Garous again, and it put me to sleep even faster the second time around!
Black Butler Season 1 was released originally in 2 parts on DVD by Manga Entertainment, although only the complete collection is easy to find at this point.
Here's my review of Part 2
. Best get it from the UK if you're interested, and before Manga's version goes out of print, as in the US, it's a title that has been Aniplexed out of existence.
My Hero Academia: Season 2 Part 1 was released on April 2nd on Blu-ray and on DVD by Sony Pictures Home Entertainment on behalf of Funimation.