Buttercup Bill - A story about anything you've ever wanted in your life but could never be.
Trinity Film
is delighted to announce that it will release
BUTTERCUP BILL
- the highly-anticipated debut feature from New York film-making duo
Remy Bennett
and
Emilie Richard-Froozan
and the first production of
Sadie Frost
and 
Emma Comley
's new outfit
Blonde to Black Pictures
in August 2015 in the UK.
Billed as a "Southern Gothic Romance" this impressive debut is teeming with authenticity and with an incredibly compelling central performance from actor/co-director Remy Bennett (grand-daughter of Tony Bennett).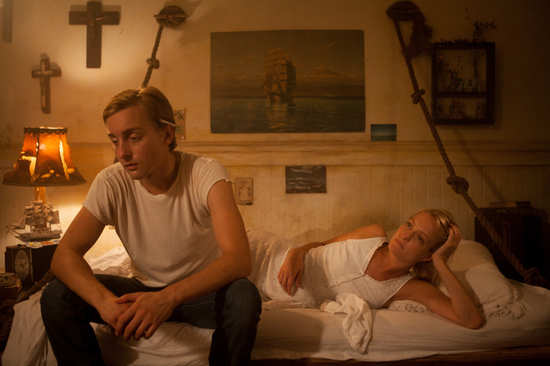 Having premiered at New Orleans, Raindance and MARFA film festivals,
Buttercup Bill
tells the story of a twisted romance between lifelong friends Patrick (
Evan Louison –
Not Dark Yet, Mariah, Blindsided
) and Pernilla (
Remy Bennett –
The Wolf of Wall Street,
Boardwalk Empire) - mutually obsessed, but clinging on to dark secrets. Travelling from the seedy, neon-lit New York bar scene to a nameless town in the sweaty and whisky-soaked Deep South, Pernilla seeks comfort from Patrick after the suicide of their childhood playmate. At first innocent and playful, their chemistry soon gives way to subversive games of sexual jealousy, making unwitting pawns of those around them. As the lines between love and cruelty, and fantasy and reality become blurred, the question looms large: can they ever be together? Should they?
Co-founder/ director of
Trinity Film
,
Cedric Behrel
said: "Once again we're proud to present another exciting debut by talented, promising and all-female film-makers such as Remy, Emilie, Emma and Sadie. Whether in breakthrough films like
Import/ Export
or 
Incendies
, or debuts such as
The Comedian
and
Involuntary
, we have always been motivated by discovery and offering the audience something bold, uncharted and that carries an element of fear and desire, and
Buttercup Bill
is just that."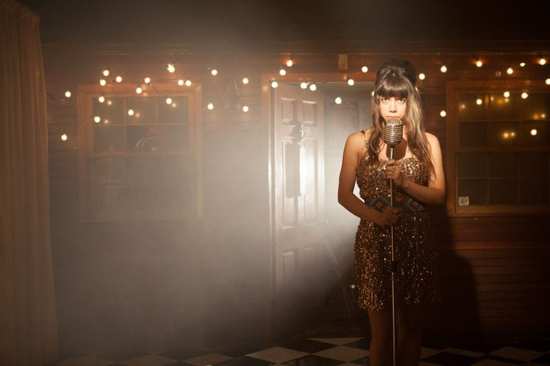 Sadie Frost
and
Emma Comley
from
Blonde to Black Pictures said
: "We are thrilled to be partnering with Cedric and Trinity for the release of our first feature "Buttercup Bill" in the UK this Summer. Trinity is the perfect fit for Blonde to Black and Buttercup Bill; they have released some of our favourite movies by some great directors, we love the ethos of the company and it feels like a natural union"
BUTTERCUP BILL will be released in Cinemas, On Demand and DVD in August 2015 (exact date tbc).
Listen to the directors talk about the film here:-
Trinity Film is a highly-regarded all-rights film distribution and production company operating since 2006. Handling upscale foreign films, award-winning documentaries and British low-to-mid budget features, the Trinity team is well-known for its personal touch and has worked hand in hand with such maverick directors as Paolo Sorrentino (THIS MUST BE THE PLACE), Denis Villeneuve (INCENDIES), Gaspar Noé (ENTER THE VOID), Ulrich Seidl (IMPORT EXPORT), and Ruben Ostlünd (INVOLUNTARY). Trinity recently invested in new British cinema with Tom Shkolnik's award-winning debut THE COMEDIAN, the 3D animated biopic A LIARS AUOTOBIOGRAPHY, which brought together (most of) the Monty Pythons ahead of their 2014 reunion tour, and family drama BELIEVE
,
the first ever film released on Sky Movies at the same time as in cinemas, starring Brian Cox as legendary coach Sir Matt Busby. Trinity recently entered the US market where it theatrically released the documentaries A MAN'S STORY and PLOT FOR PEACE, competing for this year's Academy Awards. The company is also developing further British original content aimed at cinema and television distribution.

www.trinityfilm.co.uk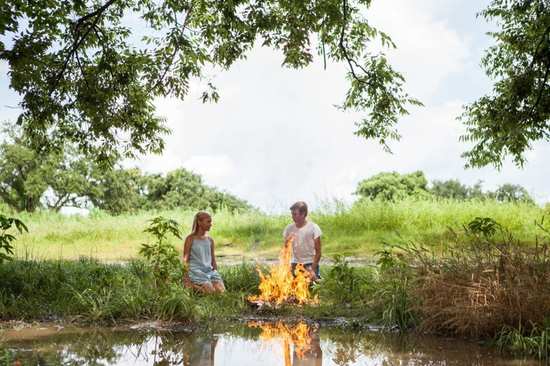 About Blonde To Black Pictures
Old friends and collaborators Sadie Frost and Emma Comley set up Blonde To Black Pictures in the summer of 2011. Both have numerous years of film industry experience and express a passion for developing original screenplays and new creative talent, and so it was their incentive to start up a new and inspiring company to further facilitate this ethos. Joining forces with executive producer Andrew Green, Blonde to Black Pictures has now completed two features - "Buttercup Bill" and "Set The Thames on Fire" - a dark fairytale set in a dystopian London, directed by Ben Charles Edwards and starring Noel Fielding, Sally Phillips, Lily Loveless and Frost. The film is set to go to festivals this autumn. Later this year they are due to shoot 'Invisibles' in Yorkshire, a caper comedy written by Scott Lyon and Stuart Tyson and directed by Lyon. Excited by future collaborations and co-productions, they are also partnering with Catalyst and Tiger Aspect on dark thriller "Eaten" about a cannibalistic celebrity chef - to be shot next year, written by Rob Green and to be directed by James Caradog.
www.blondetoblackpictures.com