Knock Knock - a film by Eli Roth
Some doors should never be opened...


In cinemas nationwide from 26th June 2015
From acclaimed director and 'Master of Horror' Eli Roth comes disturbing psychosexual thriller Knock Knock.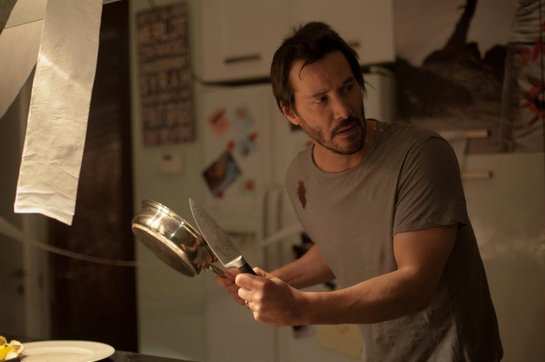 Keanu Reeves stars as Evan Webber, a happily married architect who appears to have everything a man could ever dream of – a loving and successful wife, two beautiful children and an expensive home. During a weekend alone, his peaceful existence is interrupted by the sudden arrival of two lost and seemingly innocent young girls. After naively inviting them in while they wait for a taxi, the night takes a sudden and disturbing turn when a debaucherous mistake evolves into a living nightmare.
Watch the trailer below:-