Revolutionising Publishing in the UK
Britain's Next Bestseller is a new publishing imprint with a difference. Our mission is very simple – to shake up the way the publishing industry works.
Some of the world's best loved characters, books and authors nearly didn't make it to our book shelves


JK Rowling was advised by an editor to
'get a day job'
since she had little chance of making money in children's books. Dan Brown was rejected by publishers because they decided his book was
'so badly written'
and the authors of the 125+ million bestselling Chicken Soup for the Soul received over 140 rejections because
'anthologies don't sell'
.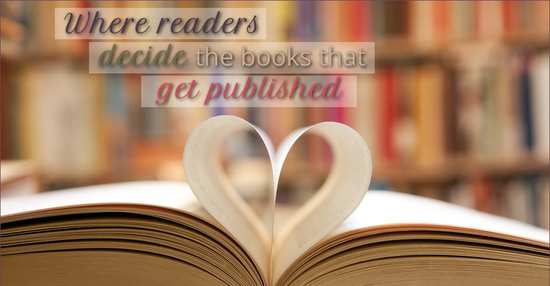 We want to give authors a new, fairer way to land a publishing contract without relying on literary agents, traditional publishers or self-publishing houses. We want to give authors a more profitable way to publish their manuscript offering industry beating royalties. We want to give them a faster way to see their dream go from manuscript to printed book in 12 weeks. For readers we want to empower them so they can decide the books that get published. The books
they
want to read!
How Does It Work?
It's simple. Our authors have access to a vibrant online platform and powerful social media tools to demonstrate demand for their book by securing a pre-agreed number of pre-orders. Hit that target and a guaranteed publishing contract, with industry beating royalties, will see their book go from manuscript to printed masterpiece in 12 weeks. The more popular a manuscript is, the more resources we throw at the book to make it a Bestseller. If the public want to read it we want to publish it!
Readers get a great deal too… browse exciting manuscripts, search out and support that next bestselling author, their name printed in every edition of the book, along with getting a copy of the book 2 weeks before public release. Pay nothing until the author gets their publishing deal.
Join The Revolution Today
We've received a deluge of manuscripts – many of which have all the makings of Britain's Next Bestseller. Our website 
www.britainsnextbestseller.co.uk
has just gone live with an extraordinary group of talented authors that we have cherry picked for our launch – books covering a vast range of genres – children's picture books, paranormal romances, inspirational life stories, self-help, thrillers, historical novels, science fiction and fantasy… There is something for every taste. All of our authors are UK authors and they are now 'pitching' their manuscript to the public. Britain's Next Bestseller is the place where readers decide the books that get published and where authors land a publishing deal based on demand for their book.
To keep up to date with our exciting journey you can follow us at
www.facebook.com/BNBSbooks
and Twitter: 
@BNBSbooks
. Britain's Next Bestseller – where readers discover new books and authors are discovered.