Hong Kong Legends is back, baby!
BREAKING NEWS
SHOWBOX CONCLUDES DEAL WITH ENTERTAINMENT ONE UK
IT'S THE NEWS FANS HAVE BEEN WAITING A LONG TIME FOR!
Continuing our passionate commitment to deliver the very best in Asian action-cinema through our pioneering Cine Asia brand, Showbox Media Group is proud to announce the re-birth of the celebrated Hong Kong Legends action-cinema label. Under the new releasing banner, 'CINE ASIA presents HKL', Showbox is set to bring the label back to life, and will re-release the cream of Entertainment One's Asian film catalogue, including Jet Li's Once upon a time in China series, Jackie Chan's Police Story 1&2 and Donnie Yen's world-famous, Iron Monkey.

Originally launched on February 7th 2000, Hong Kong Legends broke new ground in the presentation of classic Hong Kong Cinema titles. Undertaking an extensive film restoration programme and developing an entire range of exclusive bonus material, HKL was considered the gold-standard in Asian Cinema until its part-discontinuation in 2007.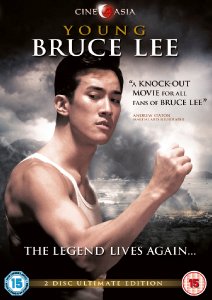 To celebrate the 70th Anniversary of Bruce Lee's birthday, CINE ASIA presents HKL will first re-release the feature-packed 2-Disc Ultimate Editions of Bruce Lee's illustrious movies The Big Boss, Fist of Fury, Way of the Dragon and Game of Death, along with the brand-new Cine Asia Blu-ray and DVD release of Young Bruce Lee on 30th May 2011.
Executive director of Showbox, Steve Rivers says, "We are absolutely delighted to be working with Entertainment One and thrilled to be handling these prestigious classic titles again!"
Director of Home Entertainment at Entertainment One, Jon Bourdillon adds, "We are excited about this famous library being handled by the Asian film experts Showbox; we think that the combined line up of the Cine Asia and HKL titles provide a compelling proposition for trade and consumers alike."
Go to
www.cine-asia.co.uk
for more sneek peeks at the Bruce Lee DVDs