New Music DVDs from In2Music
IN2MUSIC PRESENTS…
ALL AVAILABLE TO OWN FROM THE 2nd FEBRUARY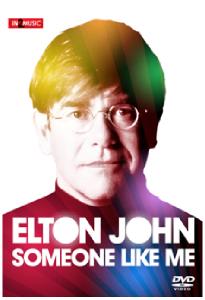 Elton John - 60th Anniversary
DVD Release date: 2nd February 2008
Running time: 98 mins approx
RRP: £5.99
Cert:
E
"The greatest thing about Rock and Roll is that someone like me can be a star." - Elton John
So said the only artist ever to have succeeded in carving his name in the Billboard Top 40 singles chart every year for over a quarter of a century. With over 200 million albums sold, including seven consecutive chart-toppers, he's proved his point. But it hasn't all been roses. The flamboyant stage act and the public adulation concealed a life blighted by explosive temper-tantrums, depression, bulimia, drug abuse, alcohol addiction, a ludicrous shopping habit and a series of failed relationships. Publicly admitting that he was bisexual hit his record sales in Middle America. A short-lived marriage foundered at a time when a British tabloid was subjecting him to a vicious campaign of false smears on his lifestyle and sexuality. Profligate spending led to cash flow problems that prompted a massive auction of his belongings, raising £14 million in four days. On this DVD, we hear from fans and critics about the songs, the scandals, the crises and the excesses that make up Elton John.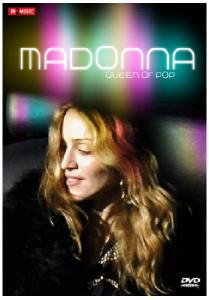 Madonna - Queen of Pop
DVD Release date: 2nd February 2008
Running time: 126 mins approx
RRP: £5.99
Cert:
E
Madonna Louise Veronica Ciccone never made any secret of her overarching ambition. From childhood, she was driven by an iron determination to become the most successful female recording artist of all time. And she succeeded. Her album sales top 200 million and her 2006 Confessions Tour grossed close to 200 million dollars - the highest-earning concert tour ever for a female artist.
How did she get from small town dance student to international icon and slavishly imitated role model? Who helped her along the way? Who did she use and who used her? Were the storms of outrage over her sexuality and attacks on the church reactions to her heartfelt beliefs or carefully contrived publicity stunts? Using interviews from those who have closely followed here career on both sides of the Atlantic and a mass of footage of the star herself we tell the unauthorised story of this wild girl who turned herself into the Queen of Pop…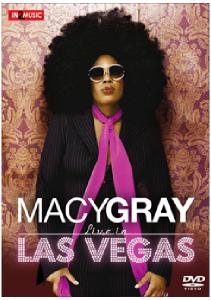 Macy Gray - Live in Las Vegas
DVD Release date: 2nd February 2008
Running time: 104 mins approx
RRP: £5.99
Cert:
E
Macy Gray plays and incredible live show in Las Vegas at the famous House of Blues in the spectacular Mandalay Bay. Macy performs some of her greatest songs including
I Try, On How Life Is and Sexual Revolution
in this legendary performance. See Macy as she was meant to be seen - up close and personal!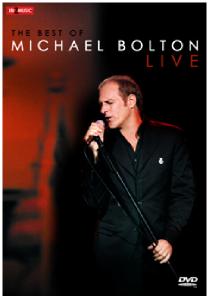 Michael Bolton - Best of Live
DVD Release date: 2nd February 2008
Running time: 89 mins approx
RRP: £5.99
Cert:
E
This astounding live performance features some of his biggest hits like Soul Provider, and his number one hit "How Am I Supposed to Live Without You," and the Top Ten hits "How Can We Be Lovers" and many more.