Page 2 of Red Dwarf feature length special coming in 2020

RE: [VIDEO] Red Dwarf feature length special coming in 2020
Jitendar Canth

(Reviewer)

posted this on

Thursday, 9th April 2020, 22:10
Okay, that was better than I was expecting, from the sex change conversation to some classic Holly gormless brilliance, my face was hurting from laughing so much!

===========================
Jitendar Canth

Quote:
"I thought what I`d do was, I`d pretend I was one of those deaf-mutes."

Site Reviewer at DVD Reviewer & MyReviewer

Carving out a niche with a pneumatic drill at Anime @ MyReviewer.com

RE: [VIDEO] Red Dwarf feature length special coming in 2020
bandicoot

(Elite)

posted this on

Thursday, 9th April 2020, 22:21
Cat flap door....need I say more 


RE: [VIDEO] Red Dwarf feature length special coming in 2020
Rassilon

(Elite)

posted this on

Sunday, 12th April 2020, 20:00
It was great fun to watch & lovely to see Norman back again, a really gentle soul in real life when I met him during Anglicon 2016, complaining that he had hoped he gets his monies worth for his ESTA as he could shuffle off at any moment (A comment that's echoed in the documentary) & up the Seattle Space Needle.  

"Where did you get the ice creams from?"
"Just over there......"
Comes back 4 minutes later with his ice cream.
"Its not a day out without an ice cream is it!"





My outlook on life is positive & carefree, I'm positive that I'm a pessimist & I don't care what what you think.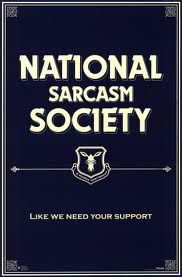 Never has so little had to be explained by me to so many so often.

RE: [VIDEO] Red Dwarf feature length special coming in 2020
RJS

(undefined)

posted this on

Sunday, 12th April 2020, 21:37
I saw part 2 last night, it was wonderful. I am not sure though if Danny looks thin because he's gotten thinner, or because all the others...

Editor
MYREVIEWER.COM

My Flickr Photostream

[VIDEO] RE:Red Dwarf feature length special coming in 2020
Jitendar Canth

(Reviewer)

posted this on

Wednesday, 15th April 2020, 12:39
A little bit back to front, but here are the "boys from the Dwarf" promoting it. Don't worry... no Piers


===========================
Jitendar Canth
Quote:
"I thought what I`d do was, I`d pretend I was one of those deaf-mutes."
Site Reviewer at DVD Reviewer & MyReviewer
Carving out a niche with a pneumatic drill at
Anime @ MyReviewer.com

RE: [VIDEO] Red Dwarf feature length special coming in 2020
Jitendar Canth

(Reviewer)

posted this on

Friday, 10th March 2023, 15:34
Big Red Dwarf News!

Rob Grant and Doug Naylor have settled their differences...

https://twitter.com/RedDwarfHQ/status/1634162231951736833

They're not getting back together though, but both are free to create new Red Dwarf content!

===========================
Jitendar Canth

Quote:
"I thought what I`d do was, I`d pretend I was one of those deaf-mutes."

Site Reviewer at DVD Reviewer & MyReviewer

Carving out a niche with a pneumatic drill at Anime @ MyReviewer.com

RE: [VIDEO] Red Dwarf feature length special coming in 2020
RJS

(undefined)

posted this on

Friday, 10th March 2023, 19:27
That's cool! But also confusing, does that mean we get two timelines with the same cast now?

Editor
MYREVIEWER.COM

My Flickr Photostream

RE: [VIDEO] Red Dwarf feature length special coming in 2020
Jitendar Canth

(Reviewer)

posted this on

Friday, 10th March 2023, 19:42
Ace Rimmer established the Red Dwarf multiverse in Season IV

===========================
Jitendar Canth

Quote:
"I thought what I`d do was, I`d pretend I was one of those deaf-mutes."

Site Reviewer at DVD Reviewer & MyReviewer

Carving out a niche with a pneumatic drill at Anime @ MyReviewer.com