Page 1 of Clarkson's Farm

Clarkson's Farm
Snaps

(Elite)

posted this on

Friday, 11th June 2021, 22:54
On Amazon.
Give it a try.
Grit your teeth a bit if your a Clarkson hater as it's quite good for us townies who know naff all past mowing our lawn. Which is pretty well the baseline he's starting from.
Kaleb, who comes into it about halfway through ep 1, is worth a series on his own.

Snaps


---
My new Flash Fiction blog. All my own work
500ish
---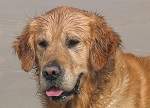 I am not young enough to know everything.

RE: Clarkson's Farm
sj

(Elite)

posted this on

Friday, 11th June 2021, 23:29
http://www.myreviewer.com/Forums/Television/t912968/Clarksons-farm/page1
Thought it looked good enough.
Read a One Star review today in the Guardian ( http://www.theguardian.com/tv-and-radio/2021/jun/11/clarksons-farm-review-jeremy-the-ignoramus-rides-again ) that didn't put me off - will be giving it a try, although my TV Series backlog is looking a bit ridiculous currently...

Ste

---
We will pay the price but we will not count the cost..

This item was edited on Friday, 11th June 2021, 23:35

RE: Clarkson's Farm
Chuck

(Harmless)

posted this on

Sunday, 20th June 2021, 13:49
This is interesting.

SPAM URL REMOVED
This item was edited on Sunday, 20th June 2021, 20:58

RE: Clarkson's Farm
Jitendar Canth

(Reviewer)

posted this on

Sunday, 20th June 2021, 13:58
Oh, Chuck off!

===========================
Jitendar Canth

Quote:
"I thought what I`d do was, I`d pretend I was one of those deaf-mutes."

Site Reviewer at DVD Reviewer & MyReviewer

Carving out a niche with a pneumatic drill at Anime @ MyReviewer.com