Page 1 of [VIDEO] Asteroid City

[VIDEO] Asteroid City
mbilko

(Elite)

posted this on

Wednesday, 29th March 2023, 20:21
I was very intrigued by a Wes Anderson film which is very very different, then I saw the cast role at the end and absolutely positively the best cast I have ever seen in a movie, just wondering how in the hell he will fit them into a movie??


This item was edited on Wednesday, 29th March 2023, 20:22

RE: [VIDEO] Asteroid City
Snaps

(Elite)

posted this on

Wednesday, 29th March 2023, 21:12
Arriflex and shot on Kodak stock.
It's a time travel movie before there's a shot in the can.
Interesting doesn't begin to cover it.

Snaps


---
My new Flash Fiction blog. All my own work
500ish
---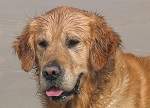 I am not young enough to know everything.

RE: [VIDEO] Asteroid City
RJS

(undefined)

posted this on

Wednesday, 29th March 2023, 22:10
Wes Anderson movies are just so amazingly shot with an incredible cast, I just wish I got them :(


Editor
MYREVIEWER.COM

My Flickr Photostream