Review of C.S.I.: Season 7 Part 1 (Box Set)
Introduction
Um, not really sure how to introduce this latest set from the original CSI series. It was the first and is still the best in my eyes. CSI has had over 30 million viewers in the US about 11 times, a sign of universal popularity in anyone`s language. Not that this will probably mean anything to most people outside the US, but CSI has won the People`s Choice Award every year so far since 2003 for Best TV Drama. That`s consistency (and one in the eye for Caruso as well - so long as you wait until he takes the damned sunglasses off before you poke him with it…).
What else can I say? Well this season shows a larger than usual selection of more famous guest stars. Sean Young plays an aging rock star`s first wife, Roger Daltrey takes a break from singing the theme tune to play an old Vegas gangster out for revenge and we get to see the famous Cirque Du Soleil in action. Apparently Britney`s ex, Kevin Federline, also makes an appearance somewhere but as I have no interest in either I couldn`t tell you where.
Interestingly, we also have a recurring and highly skilled and intelligent serial killer with the appearance of the Miniature Killer quite early on. Nice to see the CSI team gather what evidence they can but struggle to find the answers over a full season, let alone the usual forty minute episode length.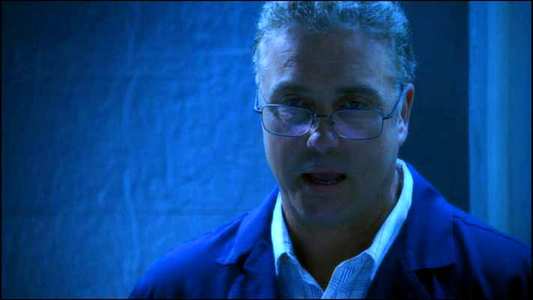 Video
You know what you`re getting with any of the CSI `brand` boxsets and this is no different.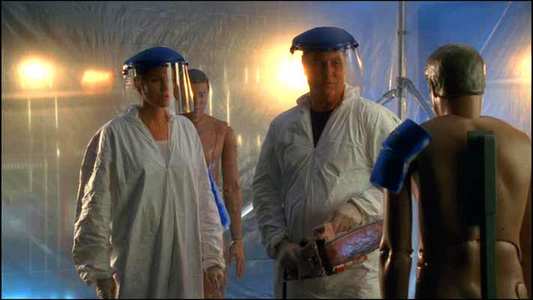 Audio
As above. Oh, didn`t notice any errors in the subtitling this time…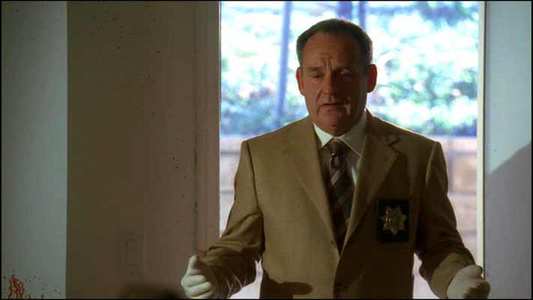 Features
Episode Summary - hmm, something new. Episode synopsis for each episode on the disc with the ability to play it from there as well as from the main screen.
Nothing-else, but you know I wasn`t in the slightest bit bothered. Maybe there is just so much you can show behind the scenes before you just have to let the episodes do the talking by themselves.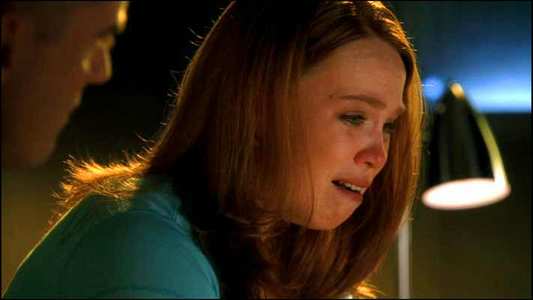 Conclusion
So we came away from the end of Season 6 with the shocker that Grissom is involved with Sara Siddle, although that has virtually been telegraphed subtly since the very first episode. This season shows this coming to the fore again, more hints with both characters openly acknowledging their relationship but no one else seems to notice. The other members of the team get more character development as well, which I guessed would happen.
Both Catherine and Greg go through the ringer a bit during this segment of the season; Willows gets date raped and then watches as her `old skool` Vegas gangster father catches a couple in the chest. Greg gets beaten up by hoodies and then has to suffer the indignity of being sued by the family of one of his attackers, who was such a `good boy` according to his grieving mother..
To be honest, overall this is one of the most satisfying seasons of CSI I`ve watched and that`s down mainly to the quality of the writing. The episodes just feel much stronger this time round and it helps that we have several arcs, mainly personal it must be said, that stretch over a couple of episodes. It just feels more real rather than a formulaic TV series. Obviously the big attraction this season is the Miniature Killer, one of the most inspired storylines I`ve seen across all three of the CSI franchise, and I doubt it would`ve worked as well without the involvement of Grissom.
We end this portion of Season 7 with Grissom going on a 4 week sabbatical and see the arrival of temporary replacement Keppler, a man who is carrying a heavy burden. It`s not obvious what it is in the one episode you see him in, but it`s clear he`s troubled by something. As usual though, there`s enough funny moments (normally involving Hodges, yay!) to offset all the serious stuff.
Excellent start to Season 7, roll on part 2…